College of Registered Nurses Newfoundland Labrador
Website and Database Development
The College of Registered Nurses website is an excellent example of how information management and accessibility are key in the design of a data-heavy website.
Not only does this site contain an impressive resource library, it also contains a multitude of learning tools and an extensive member search database. Knowing we were working with a lot of data, a considerable amount of work was put into the efficacy of the search function. From appropriately naming and tagging resources to integrating with outside databases, we wanted to ensure a high level of functionality and accuracy for information retrieval.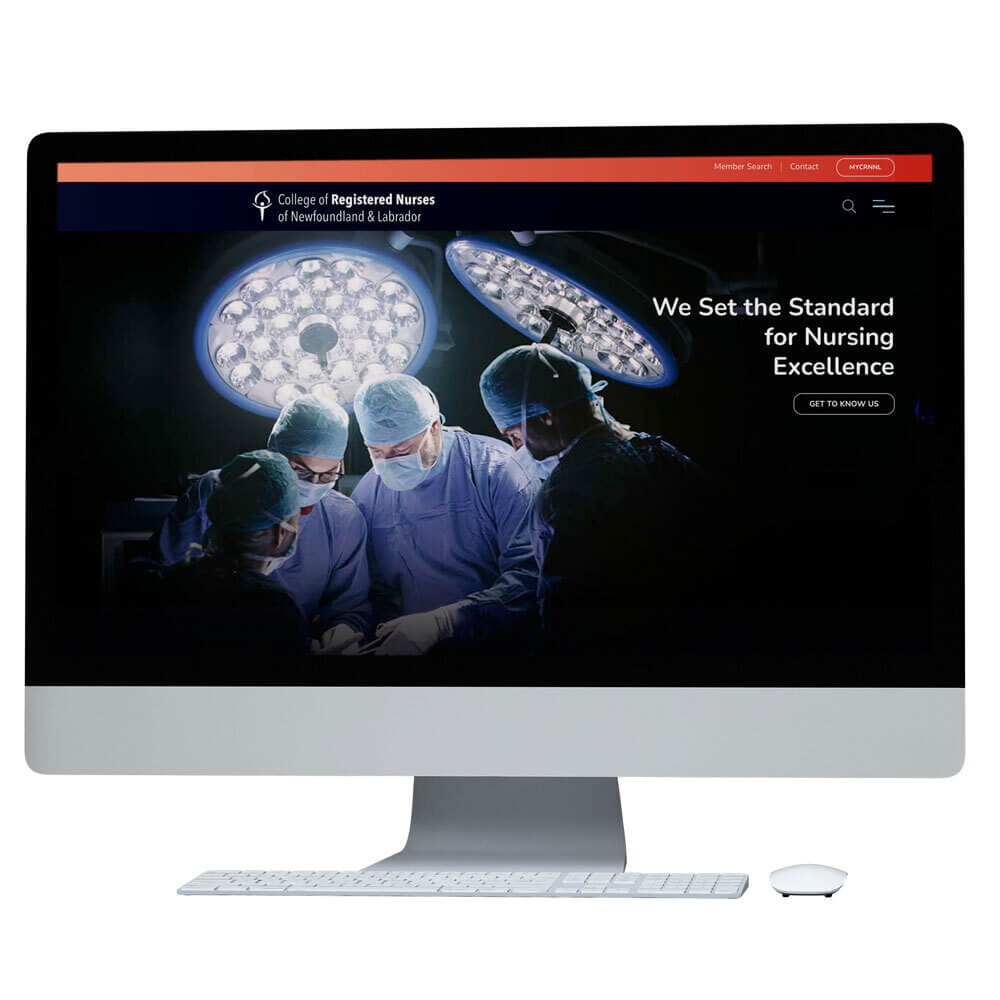 The College of Registered Nurses had an existing database of over 6,000 Registered Nurses and Nurse Practitioners that needed to integrate with the new site. WaterWerks built a custom database that synchronizes the data with the master database at regular intervals behind the scenes.
Shout out to The College team for their organized and intuitive file management. Your hard work laid the foundation for a great website to be built!
We're dedicated to building smart strategic solutions.
Ready to see what we can do for you?
Services + Sectors