Damnable Trail
Trail Website Development
Telling a digital brand story.
WaterWerks incorporated the Damnable Trail brand into every facet of the website process and final product. From the treasure map-like qualities of the animated brand story on the home page to the colours, shapes and general mood of the site. We worked closely with the client to ensure the site functionality provided a potential hiker with the details they would need at the planning stage of their hike.
Visitors to the site can get a preview of whatever they want to experience based on which trail they choose. Are you a bird watcher? Or would you prefer to breathe in the ocean views for miles? Slow your mind as you watch that iceberg meander along the shore, or have a lively cup of tea with the locals as the trail takes you through historic villages.
We understand. So many things….just click and we'll take you where you want to go.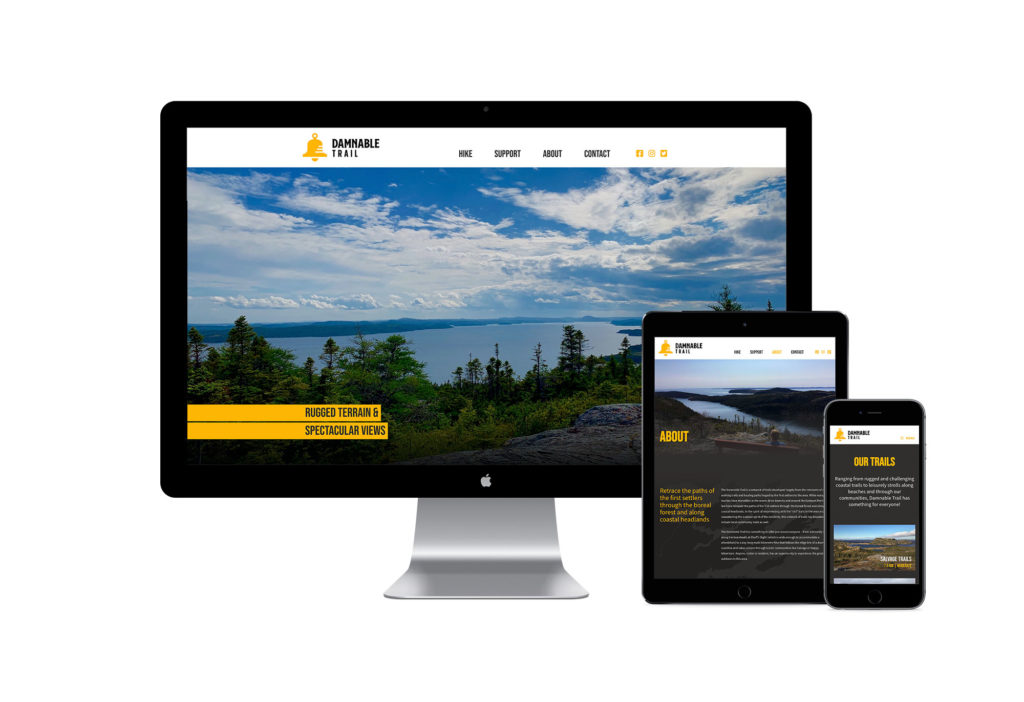 As the story goes…
With such a compelling history, the story of the Damnable Trail was begging to be told and we love helping clients develop content for their website projects.
Keeping with the legend at the heart of the brand's story, WaterWerks created a custom, animated video to provide a peek into how Damnable got its name. We display the brand elements in a fun and entertaining way because after all, they are "Trails Named After a Pirate Tale", AARRRRGGH!
We're dedicated to building smart strategic solutions.
Ready to see what we can do for you?
Services + Sectors