WelcomeNL
Branding and Website
When long-term client, Municipalities Newfoundland and Labrador (MNL) set out to create a new, multimedia settlement and integration toolkit, they partnered with WaterWerks to complete the work.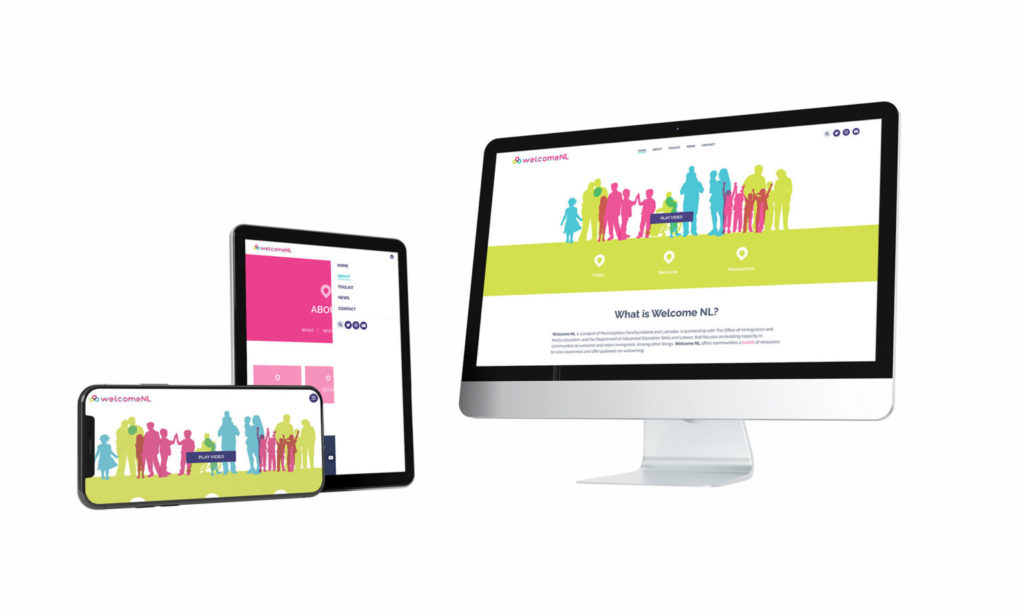 After completing the Welcome NL branding and website, WaterWerks was tasked with creating a friendly, informative video to use during the press conference and launch. WaterWerks used our in-house animation capabilities to create a piece that would introduce Welcome NL and communicate that the new website is the best place for municipal leaders to find helpful resources to make their communities welcoming to newcomers.
We're dedicated to building smart strategic solutions.
Ready to see what you can do for you?
Services + Sectors