WaterWerks Agency Building the Future with New Brand and New Website
20 years after opening its doors, WaterWerks has unveiled a new brand and new website.
Agency partners, Roxanne and Steve, say the old brand and site no longer reflected what they do for their clients, or how WaterWerks is leading the way in terms of how the industry has evolved to operate in a digital world.
The concept and execution of the new branding and site was an exploration of what "modern" really means now. The intention of the new brand, tagline, and website is to embody the increasing unification of technology and marketing.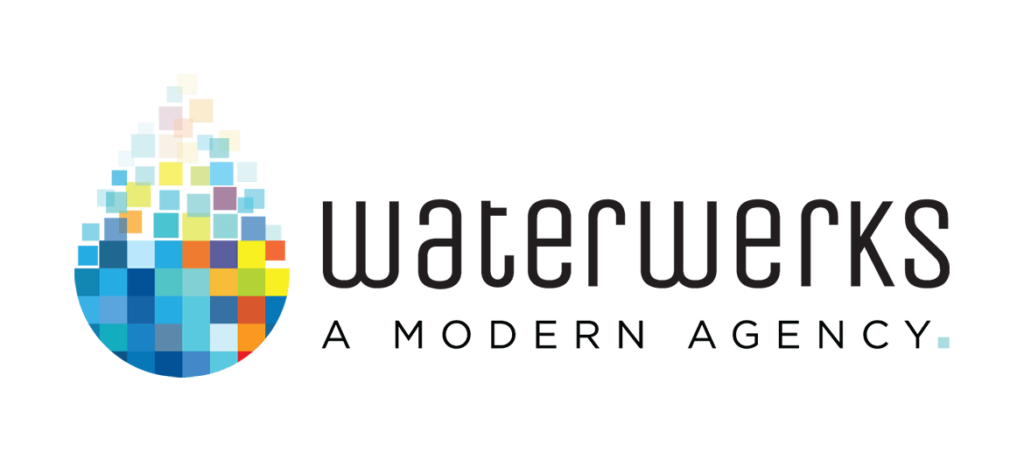 The disruption of digital transformation has fundamentally changed our entire industry. What used to be about campaigns is now about how we pull technology into marketing to solve problems. That's why WaterWerks has evolved the way it has. I love that this tech shift has put us and our clients as close to the centre of the digital universe as anybody in the world.

Roxanne Morrissey, Partner
The new logo and tagline are an ambitious departure from the old branding. The first thing you'll notice is the water drop, created using multicolored pixels. Sixty-four colours in fact; a nod to computer architecture and 64-bit computing.
Using that many colours, the varying opacities, and basically breaking traditional branding rules was bold, yes, but intentional. We knew we didn't need to limit ourselves to what's traditional because the work we do is so digital now. It's just a taste of how we've evolved for ourselves and our clients. I've loved every minute of the path we have traveled, but I'm over the moon to see where we are going.

Steve Tessier, Partner
The site itself is built to evolve as well. On the outside, it's modern and colourful, with the brand woven through every page and pixel. It showcases our work, our clients, and our team in a completely new way. Behind the scenes, what you don't see, is where the magic happens. Safe to say it's built for speed, mobile first, and for the future.
We always start a project by asking what's possible. And never feel limited by what is. That's because of our team here and their seemingly limitless skills. Our new brand and site is a testament to that. Because the answer to what's possible depends on how far we're willing to go. So, what's possible? With this team? Anything.

Julie Rowsell, Creative Director
Brand new brand. Brand new website. And we'd love you to be a brand new client. We should talk.