Adult ADHD Centre
The Adult ADHD Centre provides access to fast and reliable diagnosis for Adults with ADHD across Canada
One of Canada's leading Adult ADHD Centres, ready to help you start moving forward
With over 12,000 patients assessed, it was important for the branding to strike a balance between approachability and integrity, all while saying "you don't have to struggle any longer."

A Standout Brand
Before your life starts turning direction, the conversation has to start. Sincere enough to spark hope in a patient and bold enough to garner their trust, this brand welcomes you in, letting you know the struggle is over.
Logo
At its core, the Adult ADHD Centre gives clarity to the lives of many Adults, leading to positive change in their lives. We distilled this base idea into a distinct logo shape, combining a speech bubble for the clarity of conversation, and the arrow, turning your life around for the better.
Colour
Solid blues and trustworthy Reds meld together to create something new; a hopeful purple, optimistic about the future. It was important to both establish the trust of the brand and its inclusive nature; no matter your background, the gradient shows that all are welcome across the spectrum.
Typography
It was important to choose a font that was accessible to the highest number of people. Our research concluded that sticking to clean sans-serif options helps legibility across the board, keeping this service usable by any number of neurodivergent individuals.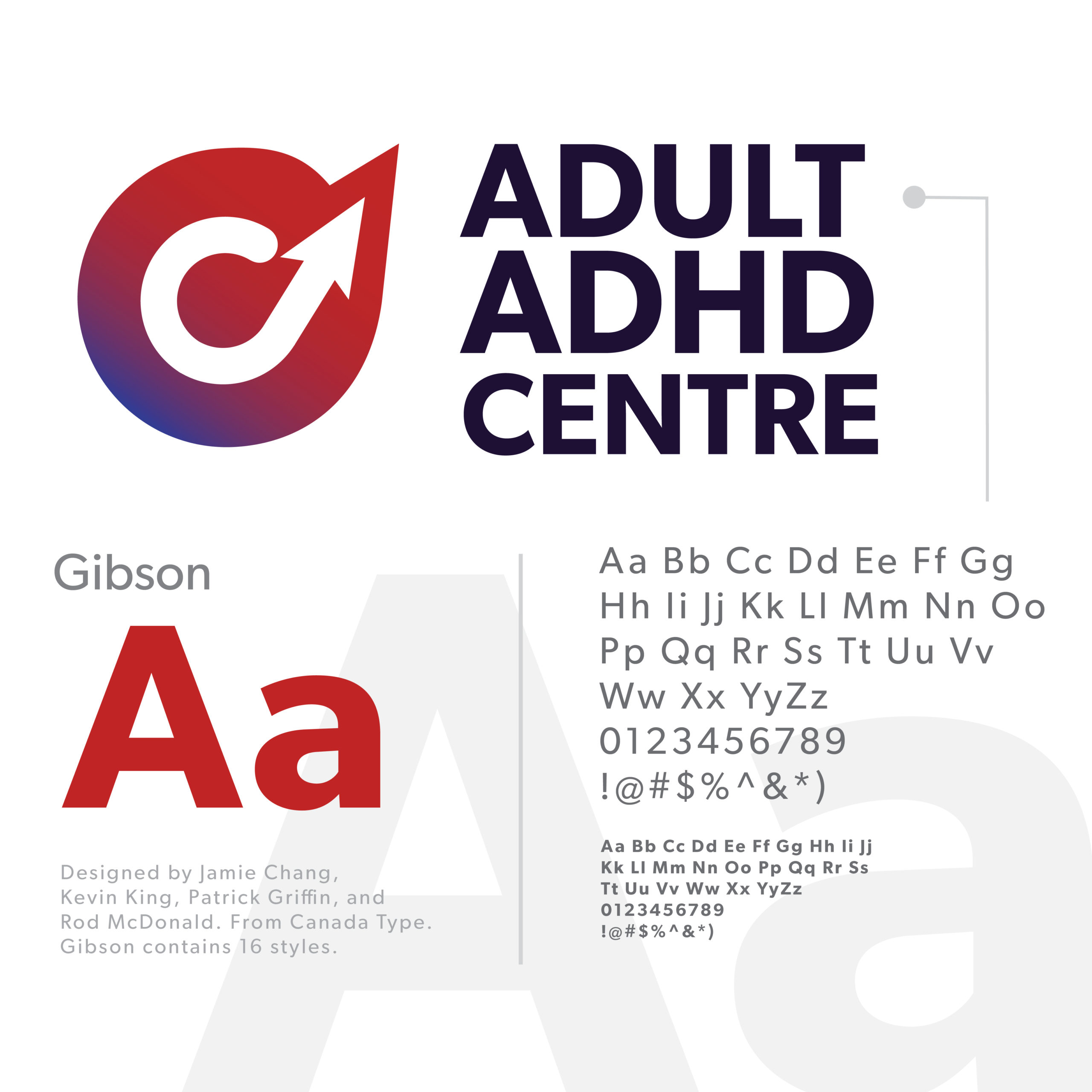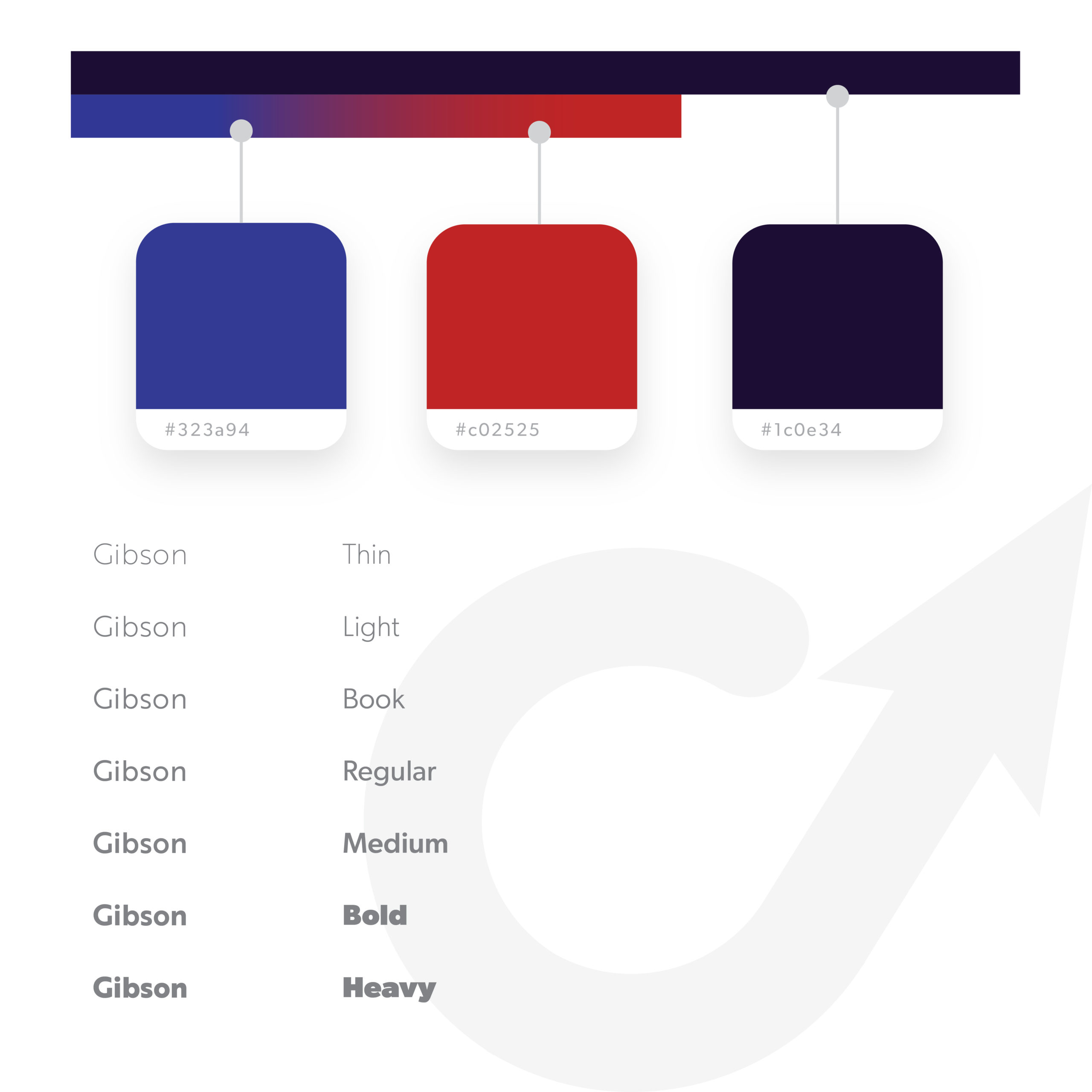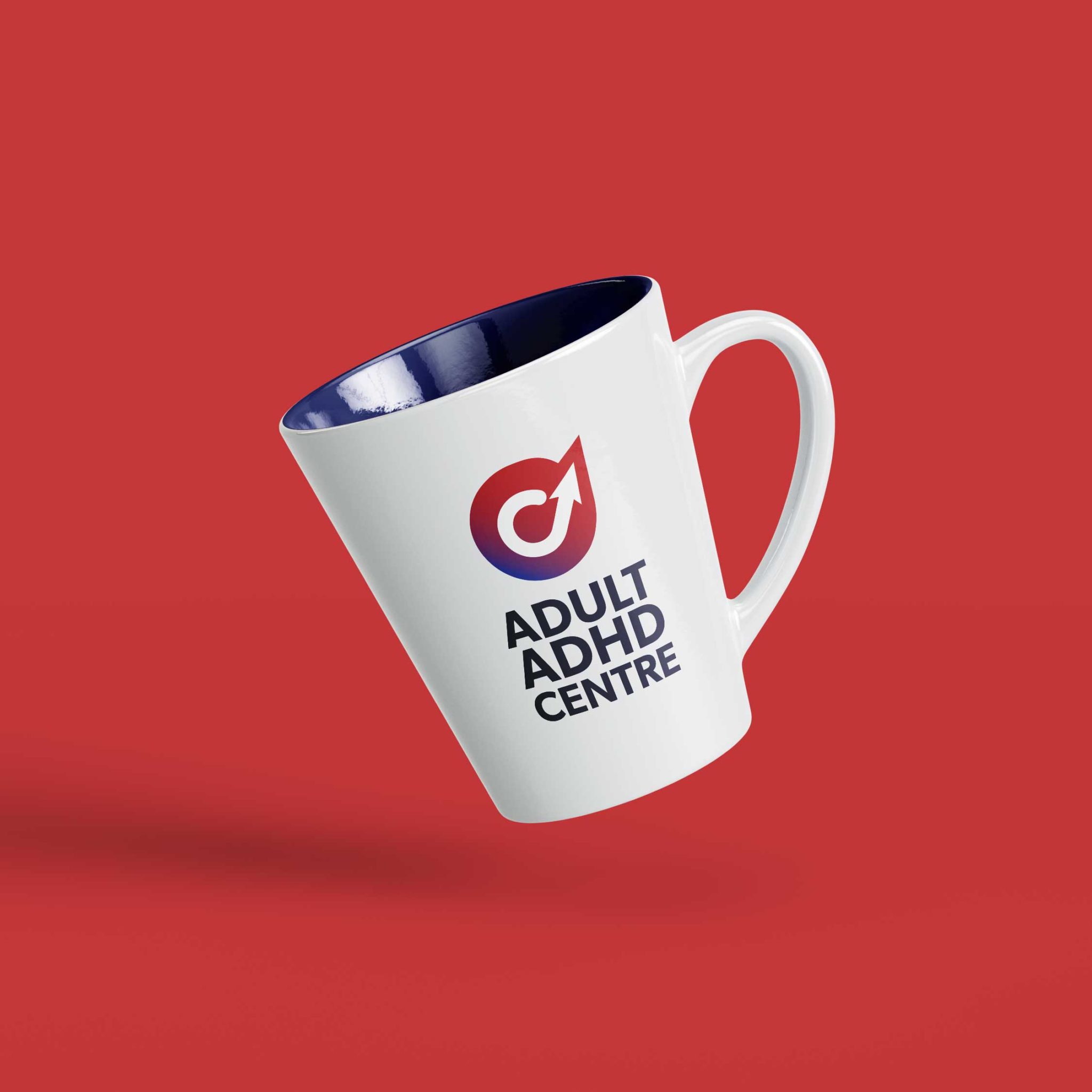 Mockups
This versatile brand continues to hit the same notes no matter the media it's presented on. It's professional enough to appear on the top of a letterhead, and trendy enough to make a statement on a water bottle. The brand adapts to the medium, designed in such a way that the subtext shifts with context.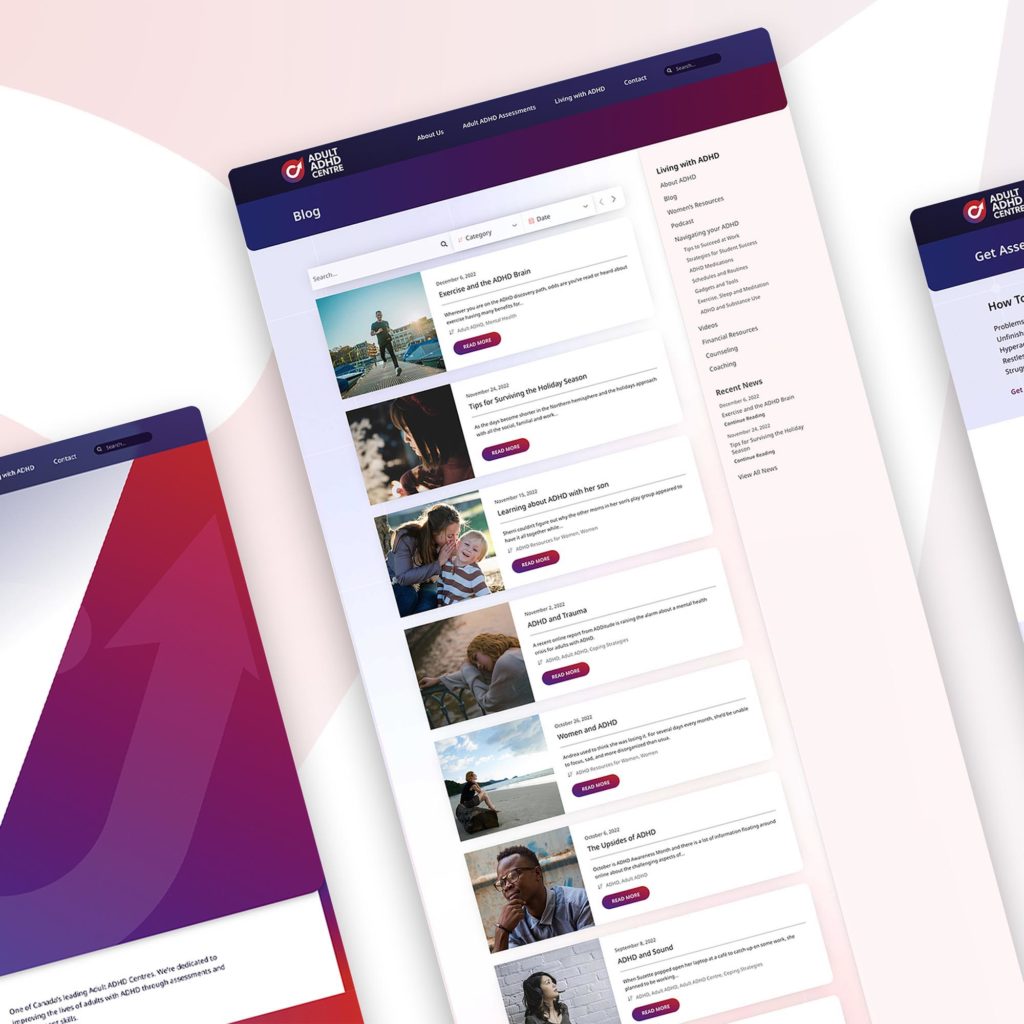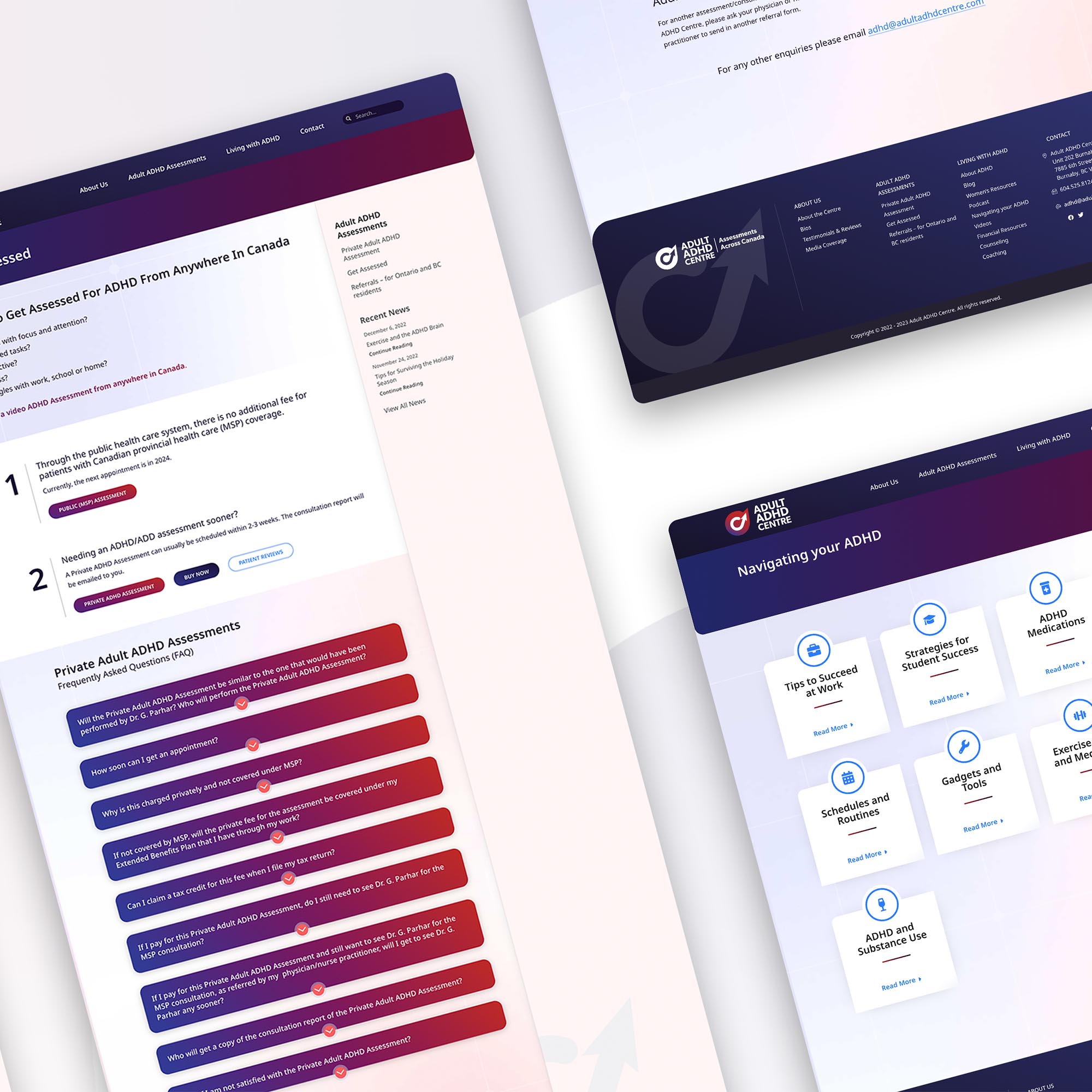 A New,
Digital Home
Directing patients to their goal as fast as possible was our main concern here. We've curated the User Experience to make the path to assessment as clean and clear as possible, using layout techniques, knowledge of white space, micro interactions, and colour to help avoid decision fatigue along the way.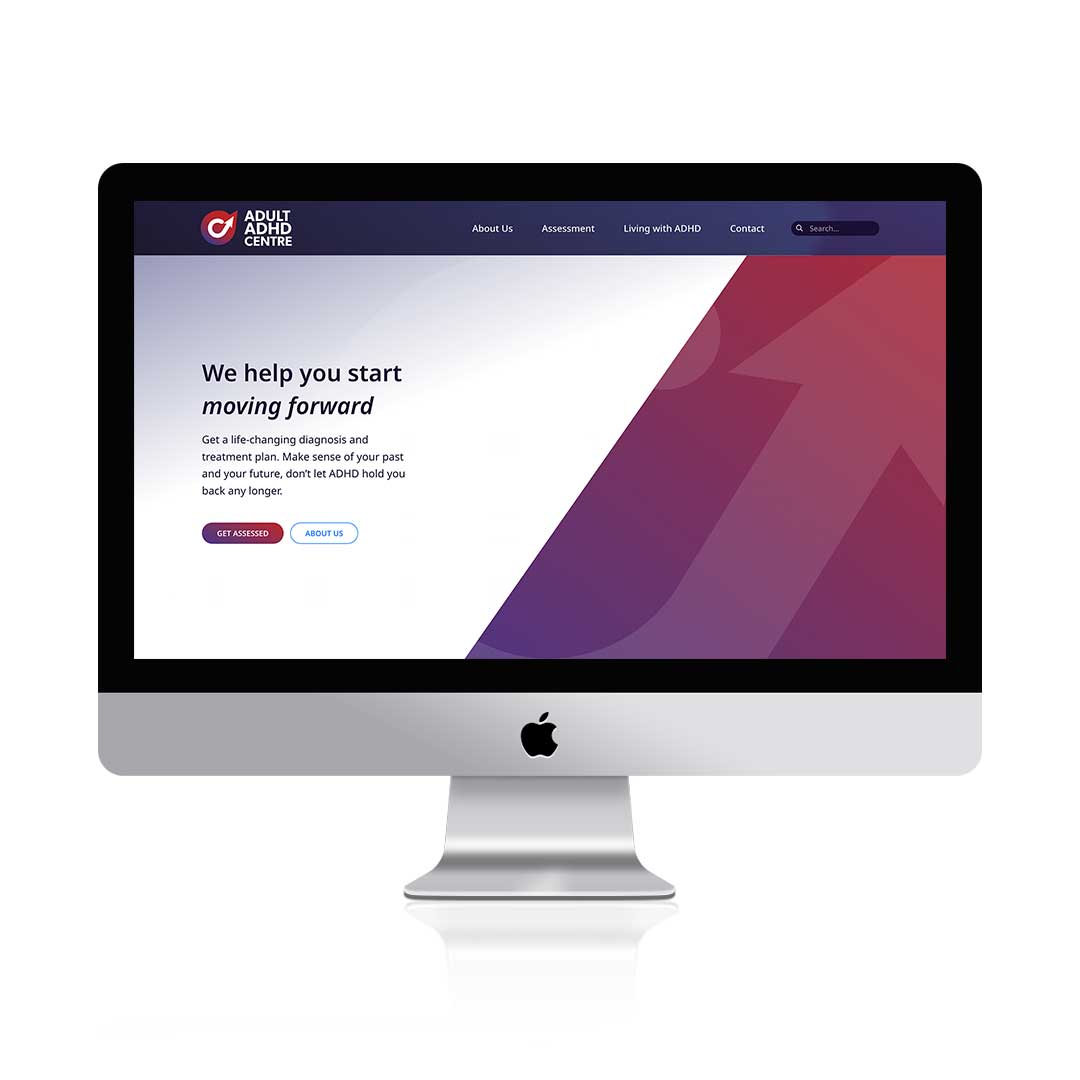 We're dedicated to building smart strategic solutions.
Ready to see what we can do for you?
Services + Sectors