Canadian Manganese
Canadian Manganese is focused on the exploration and development of its wholly owned manganese project located in Woodstock, New Brunswick. This project contains the largest, highest grade manganese carbonate deposit for development in North America and is ideally positioned to support the domestic lithium-ion battery supply chain for generations.
A new mining opportunity combined with credible industry intelligence
More than a mine, Canadian Manganese is focused on developing secure domestic supply chains while also setting up their website to be the industry go-to for accurate information on the manganese and battery industries.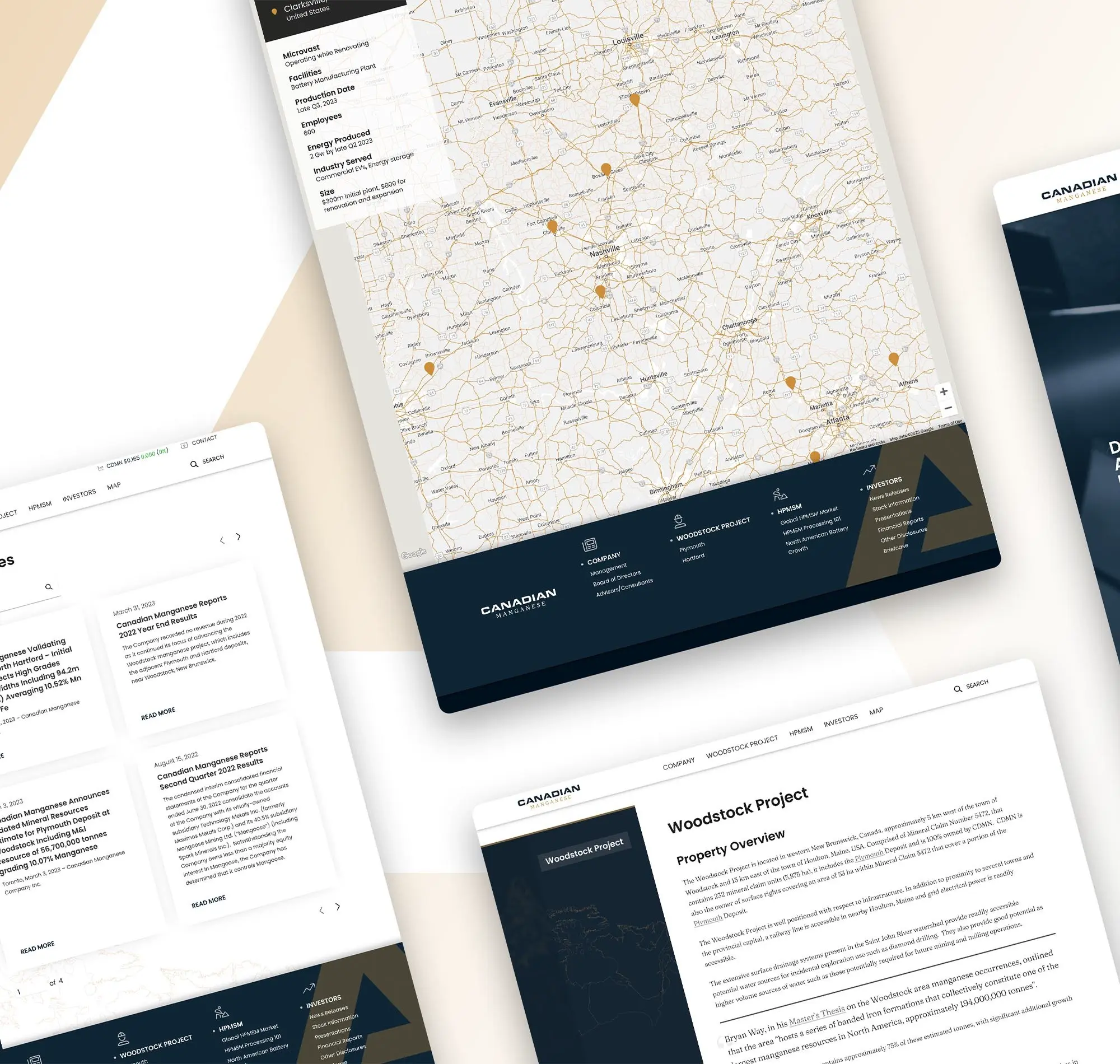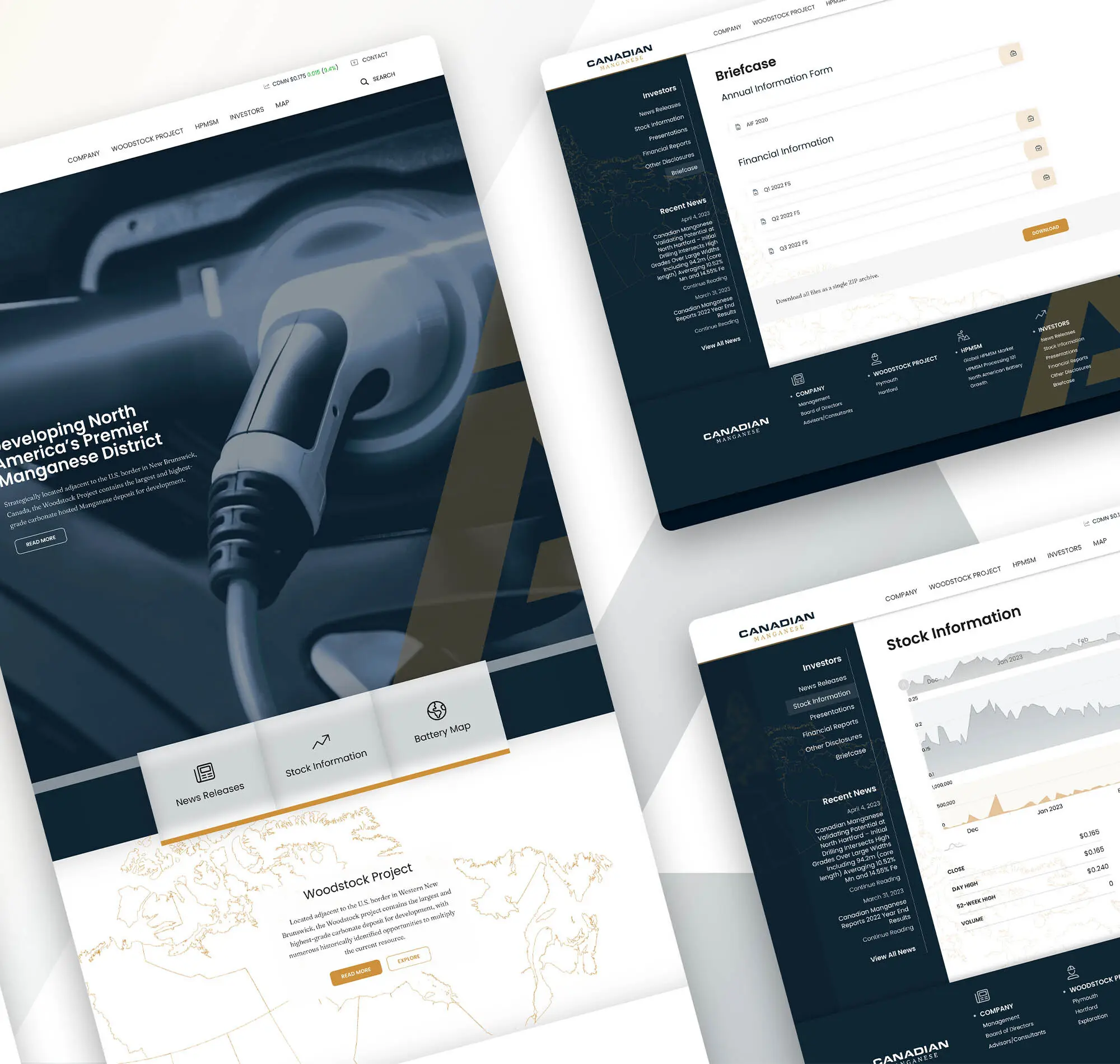 Supplying
the Future
Electric car sales have nearly doubled since 2020, creating a high demand for batteries and battery grade manganese sulphate. The Canadian Manganese interactive battery map highlights Battery Manufacturing Plants owned by Tesla, BMW, Volkswagen and more. All of these companies in North America and across the globe are going to need the supply that Canadian Manganese is positioned to provide. The filter bar gives total control to investors to find exactly what they're looking for.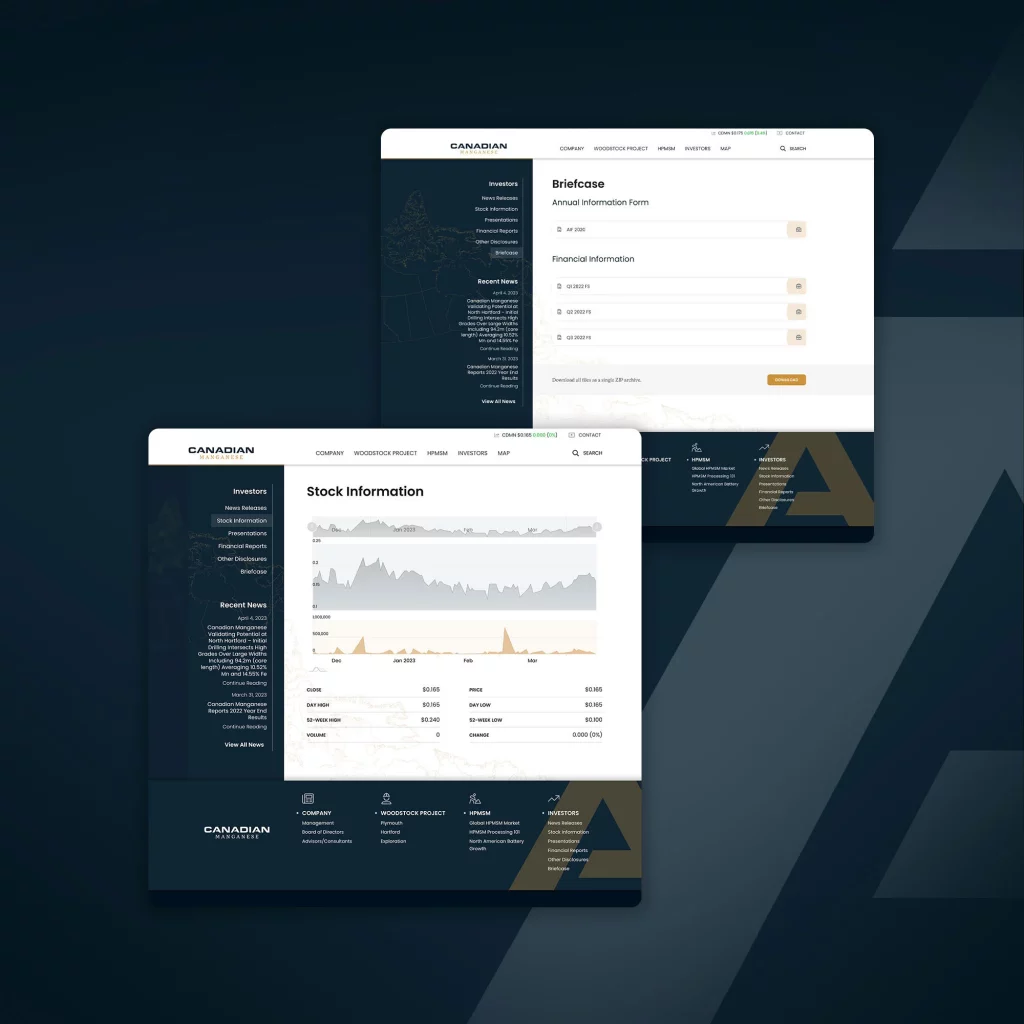 Built for
Investors
Detailed stock information and in-depth news articles about the manganese industry provides investors with the data they need in a timely manner. For those that want to save for later, financial and other important documents feature one-click saving to a personalized Investor Briefcase. This briefcase is specific to your device and can be securely downloaded at any time.
A content-rich website perfectly balanced with an interactive and satisfying user experience.
We're dedicated to building smart strategic solutions.
Ready to see what we can do for you?
Services + Sectors