eDNAtec
Website Design + Development
eDNAtec is harnessing the power of environmental DNA technology to empower ocean-based industries and improve the health of our oceans.
Advanced genomics technology reads DNA from all organisms – from viruses to marine mammals – to generate insights for the world's ocean industries. eDNAtec's mission is to speed the adoption of this game-changing technology in DNA sequencing.
We've revamped their website with intuitive UX and full cross-platform responsiveness to keep both the scientists and world thought leaders up to date on the applications of this incredible emerging science.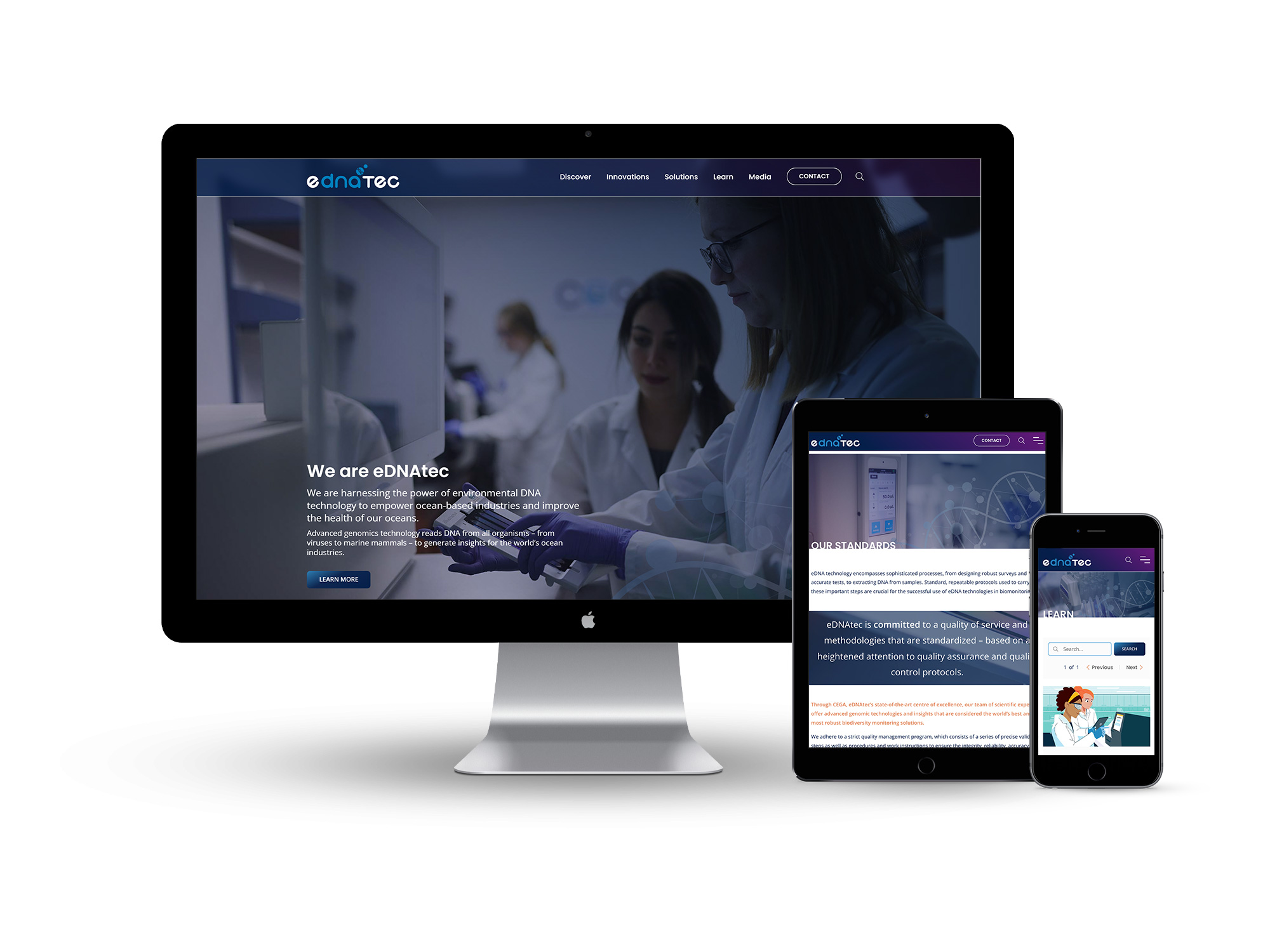 We're dedicated to building smart strategic solutions.
Ready to see what we can do for you?
Services + Sectors