First Voice
Branding, Website Development, and Video
WaterWerks was well-positioned to support the vision for First Voice, as we developed the partnering brand and website, First Light.
In 2019, First Light launched the St. John's Urban Indigenous Coalition – a collective whose mandate is to advance truth and reconciliation in St. John's. Following the launch, the Coalition wanted a new name and a strong brand identity to more clearly represent that mandate and its overall vision. They also wanted that brand to complement the existing First Light brand.

To maintain a visual alignment with First Light, we used the existing brand colours and typography in developing the First Voice brand. The geometric shapes align with the existing brand, but are used differently, with straight lines instead of curves. The buildings in the logo were inspired by the iconic saltbox houses found all over our downtown core.
In keeping with the vision and mandate to advance truth and reconciliation, the logo also represents growth, like a bar chart, and symbolizes the positive and measurable impacts of the initiative.
Website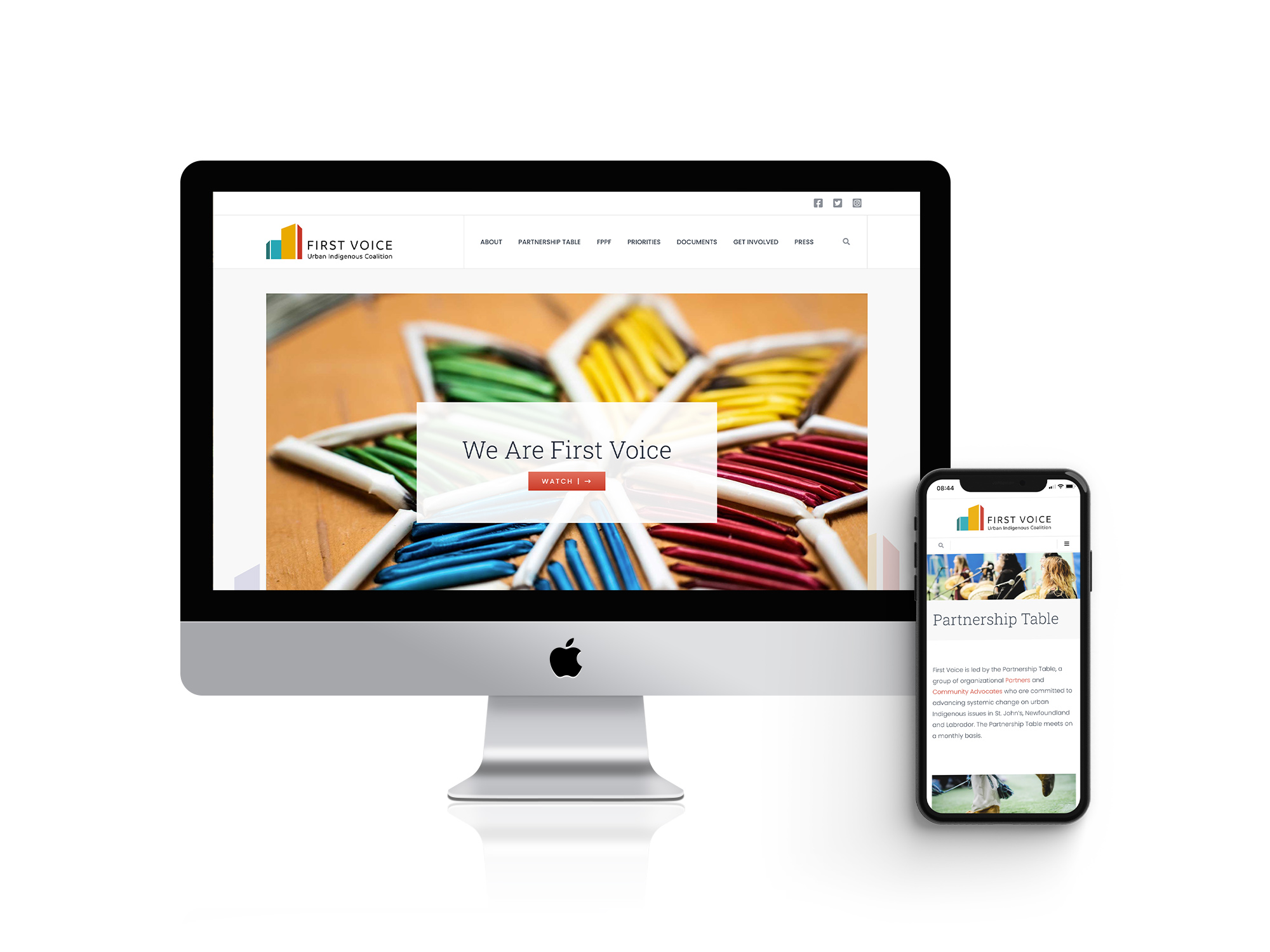 Business Cards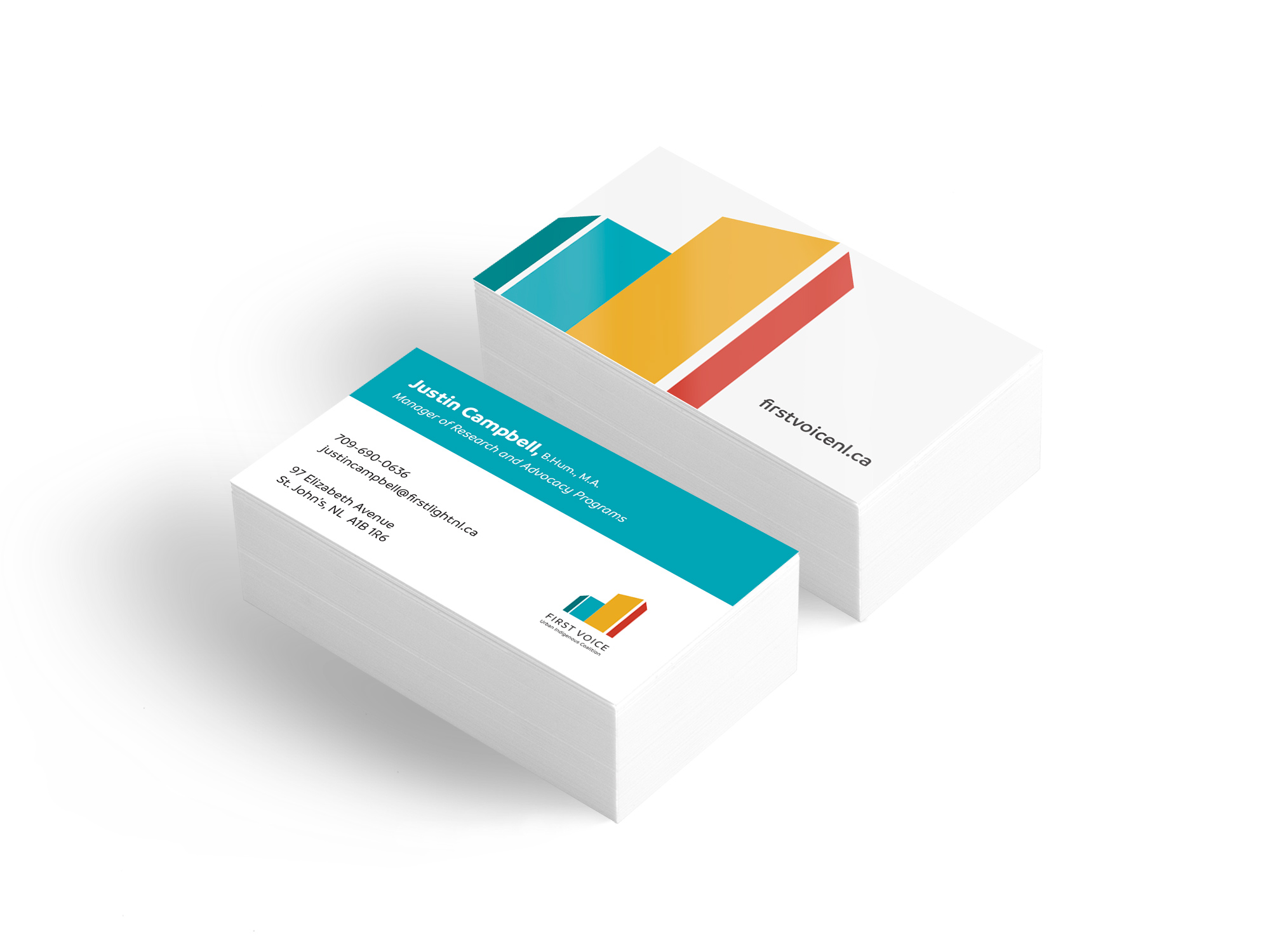 We're dedicated to building smart strategic solutions.
Ready to see what we can do for you?
Services + Sectors