First Voice
In 2019, First Light launched the St. John's Urban Indigenous Coalition – a collective whose mandate is to advance truth and reconciliation in St. John's, Newfoundland and Labrador. The coalition comprised of Indigenous Peoples, service providers, and all levels of government.
Working together to advance the local implementation of truth and reconciliation.
First Voice prioritizes making a difference on the community level, and keeping community informed on progress, while holding change-makers accountable.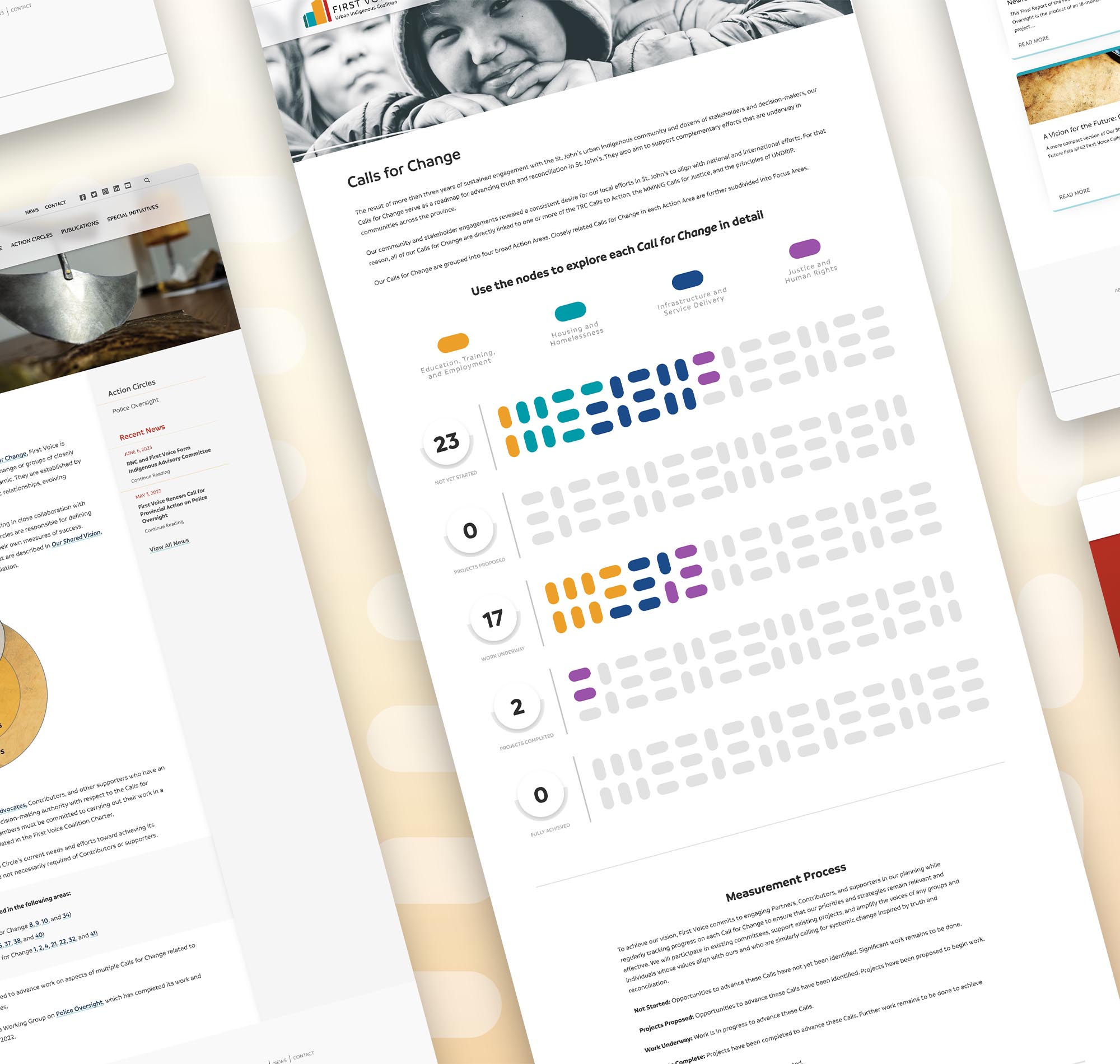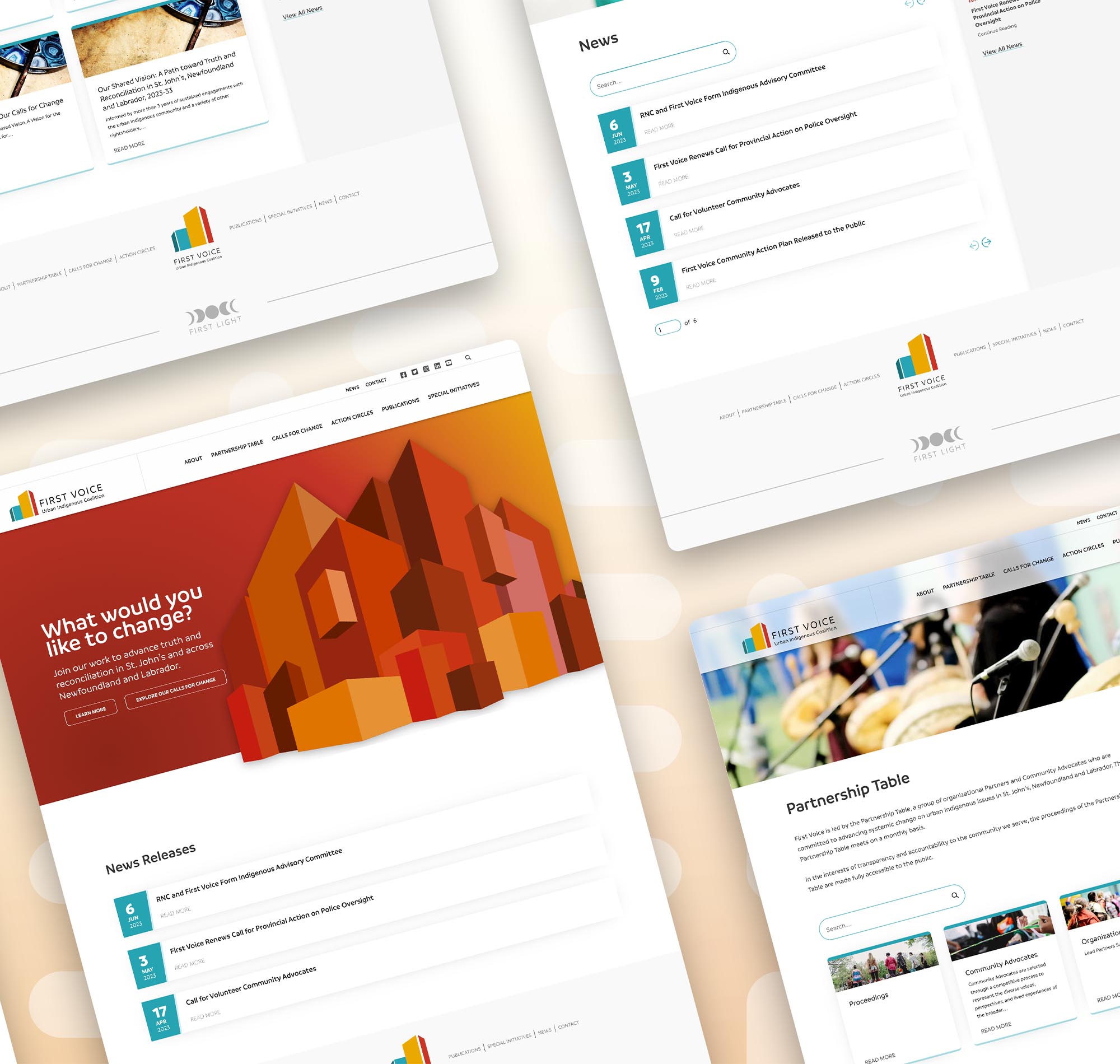 Accessible knowledge. Accessible design.
With such a large amount of text it was important to make each Call for Change easily and equally accessible to the community at a glance. We developed a digital beading pattern to highlight progress. Each bead has a micro-interaction hover state that gives further information to the specific call.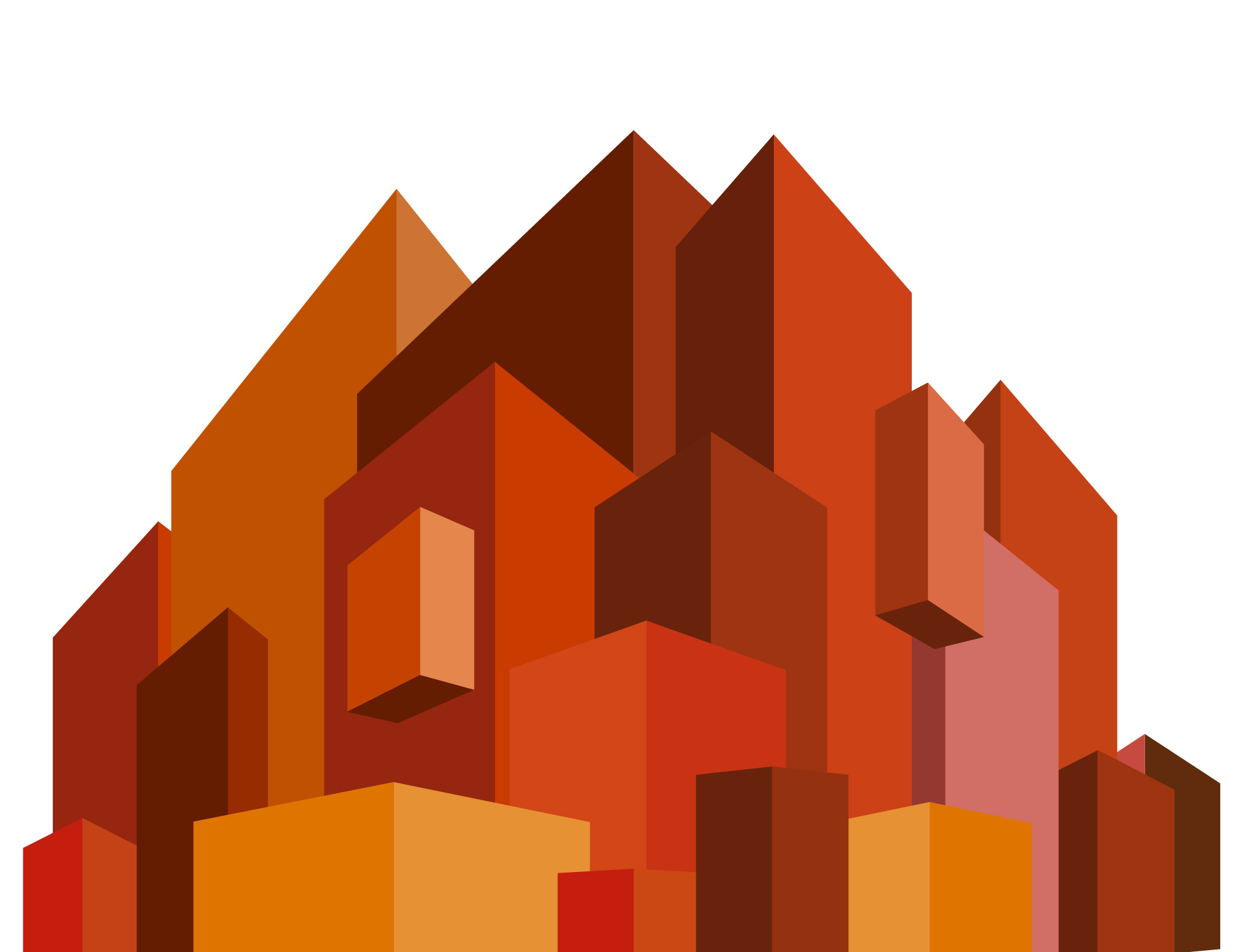 Storytelling through
Data Visualization
The First Voice brand was inspired by both the iconic saltbox houses of St. John's, NL and measurable growth like the many bar charts in the coalitions research. Symbolizing the positive and measurable impacts, we ensured a custom coded solution to show that change isn't static. The homepage bar graphs, or urban buildings, are constantly moving to reflect this idea.

Explore the Calls for Change
We're dedicated to building smart strategic solutions.
Ready to see what we can do for you?
Services + Sectors