Government of Newfoundland Labrador
Climate Change Vulnerability Assessment Tool
Following the damage from Hurricane Igor in 2010, The Department of Environment identified a need to raise awareness of the impact of climate change on Newfoundland and Labrador communities.
A resource containing information and a series of practical tools and worksheets were developed to assist municipalities with varying populations throughout the province with their evaluation of potential risks and threats that exist, in an effort to prevent property damage.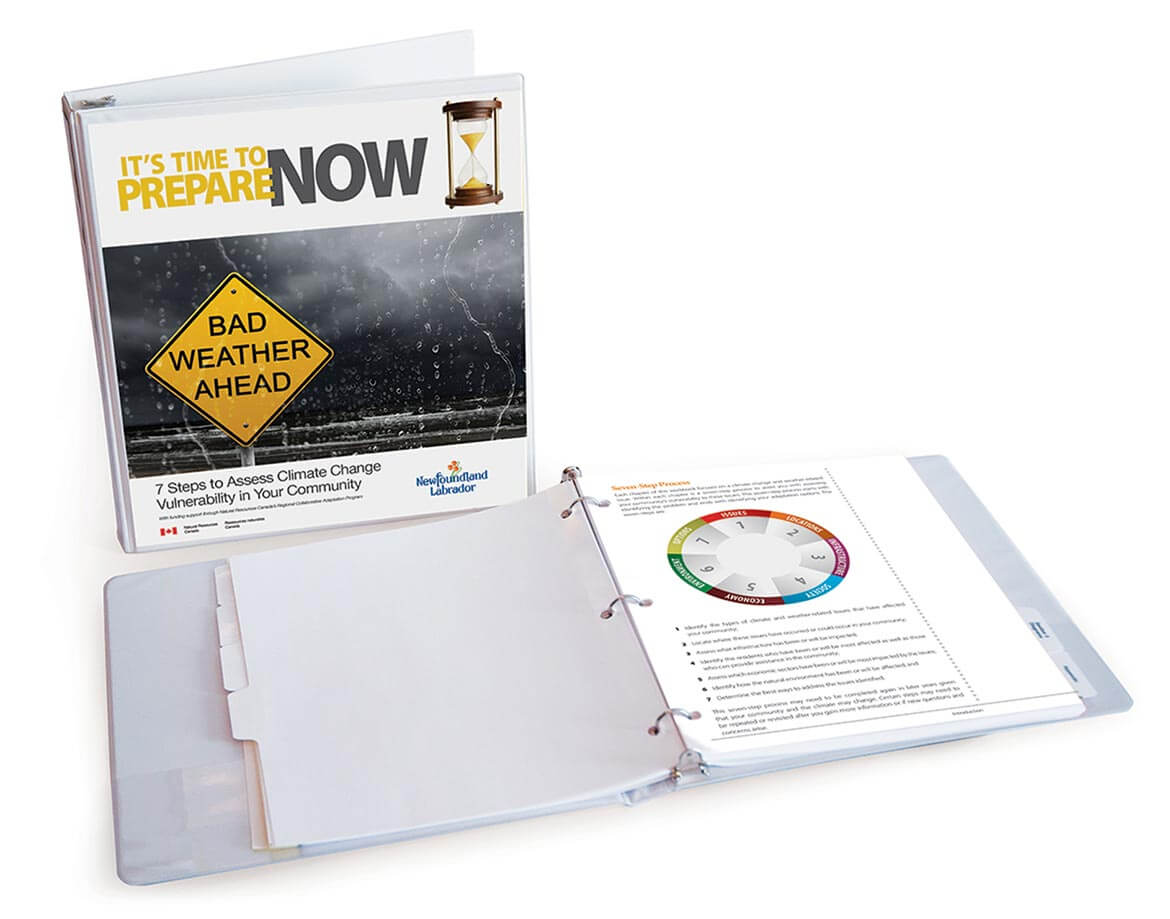 We're dedicated to building smart strategic solutions.
Ready to see what we can do for you?
Services + Sectors