Labrador Pioneer Footpath
Branding + Identity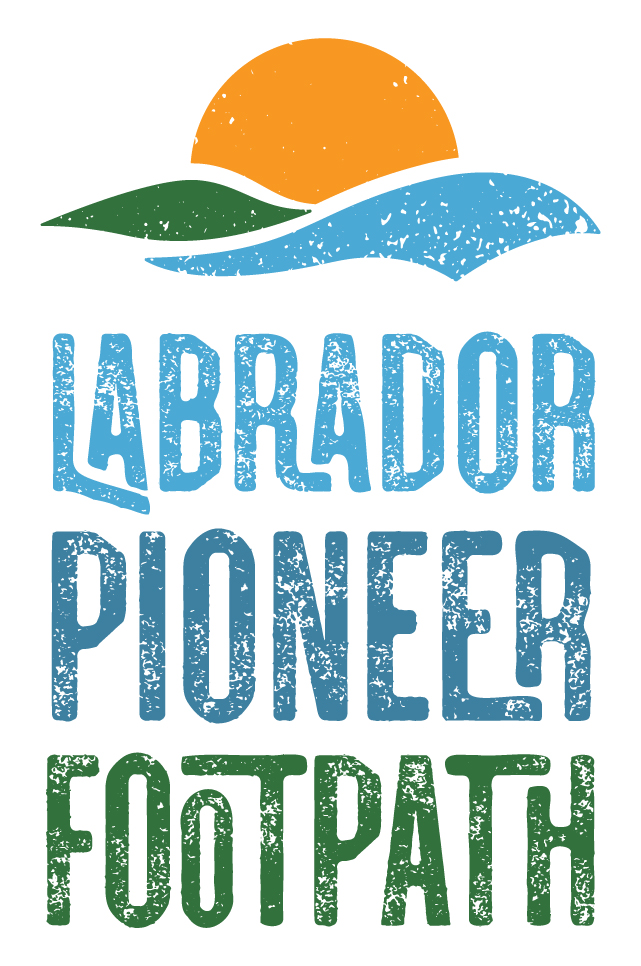 Get mud on your boots, fresh air in your lungs and that magazine-worthy photo as proof of this once-in-a-lifetime experience.
The Labrador Pioneer Footpath is a system of hiking trails that extends from L'Anse au Clair to Pinware and is now the first trail system in Labrador to be a part of the TransCanada Trail and is a bucket list hiking destination that highlights the natural beauty and history of the Labrador straits.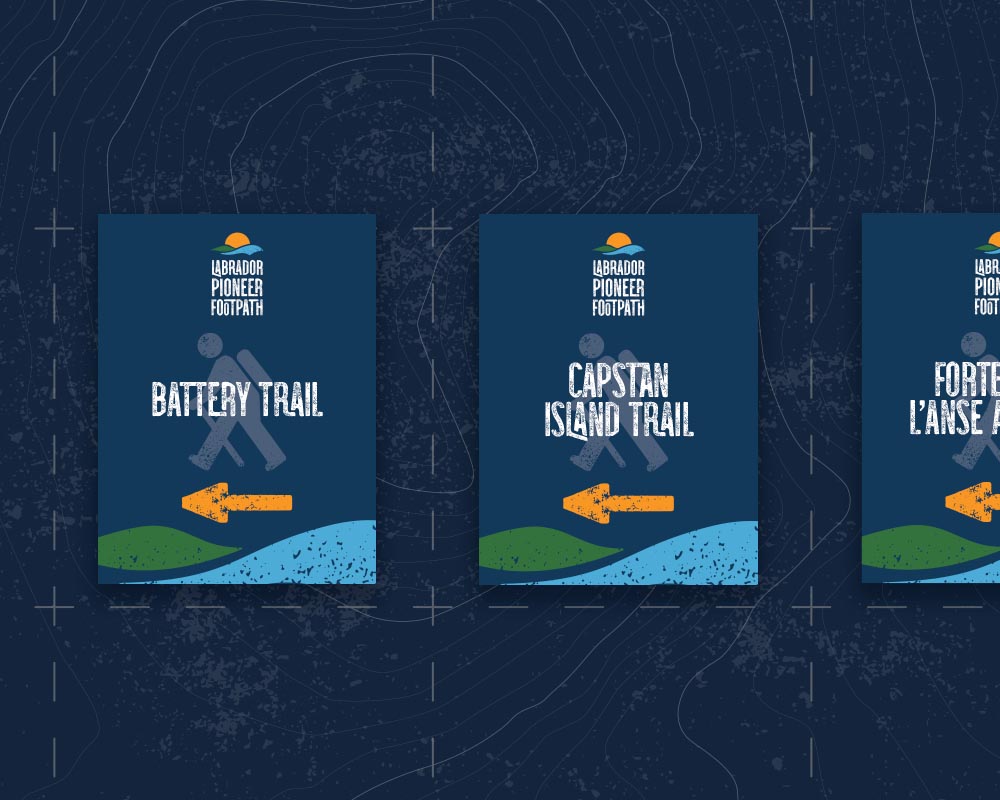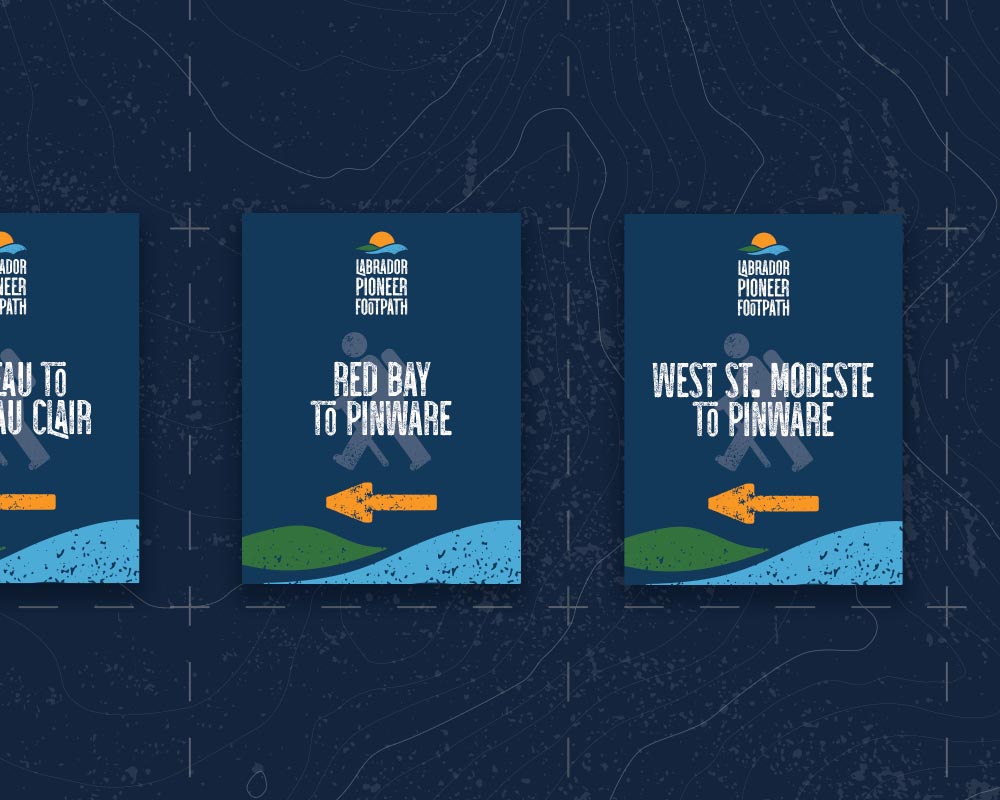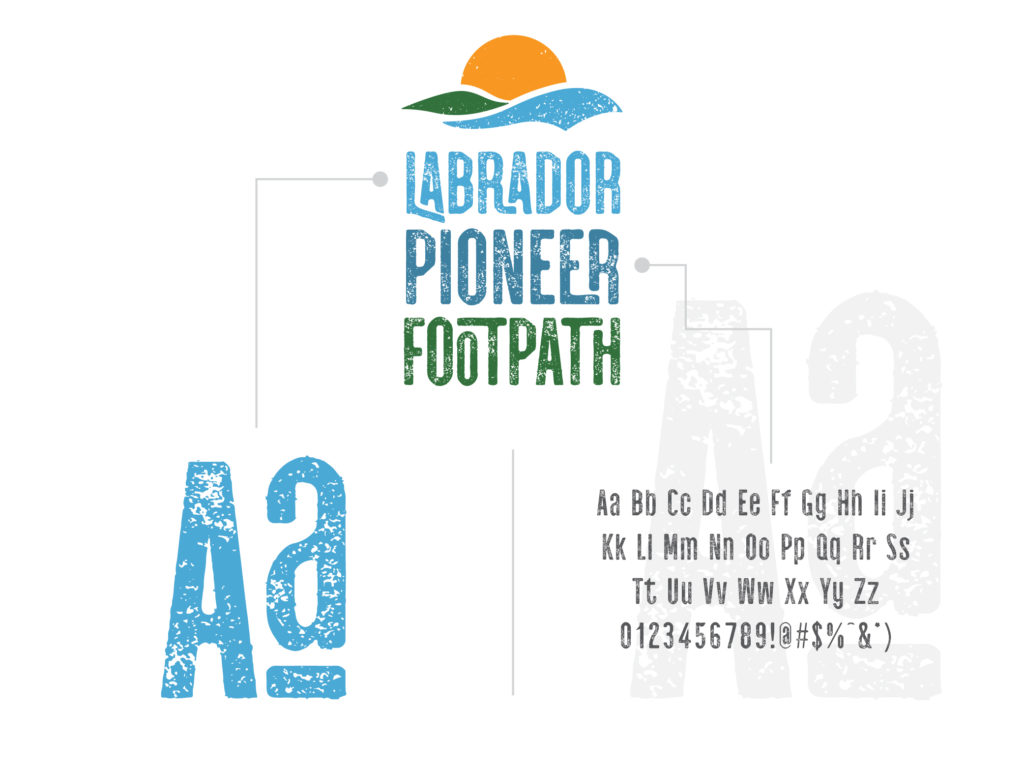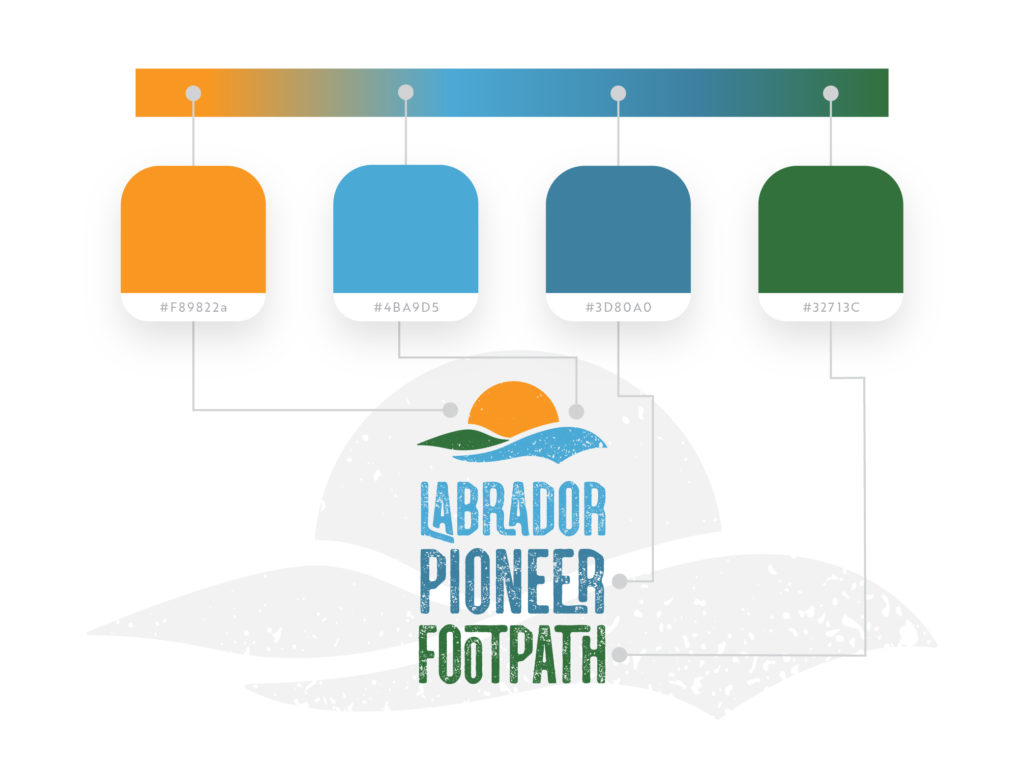 Logo Design
The logo is designed with a sans serif font and paired with a bright colour scheme. The strategy was to create a new logo that represents the wide breadth of the Labrador landscape and the lapping waves washing alongside the coastal trail system. The sun setting icon frames where the land meets the sea representing the pure magnificence of the coastal views and the once in a lifetime experience of hiking along the trails.
Colour Choice
The palette consists of natural tones of blue, green and yellow creating a rich layering of striking colours. The blues and green used in the logo are a homage to the colours used in the Labrador flag while the yellow adds a crisp and clean contrast, representing the light shining over the landscape of the trail system.
Typography
Our goal was to create a unique font to represent this unique client. The font chosen had to show the texture of salt and grit, giving it a natural feel. The font is simplistic and clean so it can be used on a multitude of map and directional signage that exists along the trail system. The font consists of a variation of individual letters breaking consistency and connecting letters much like the trails that connect each community.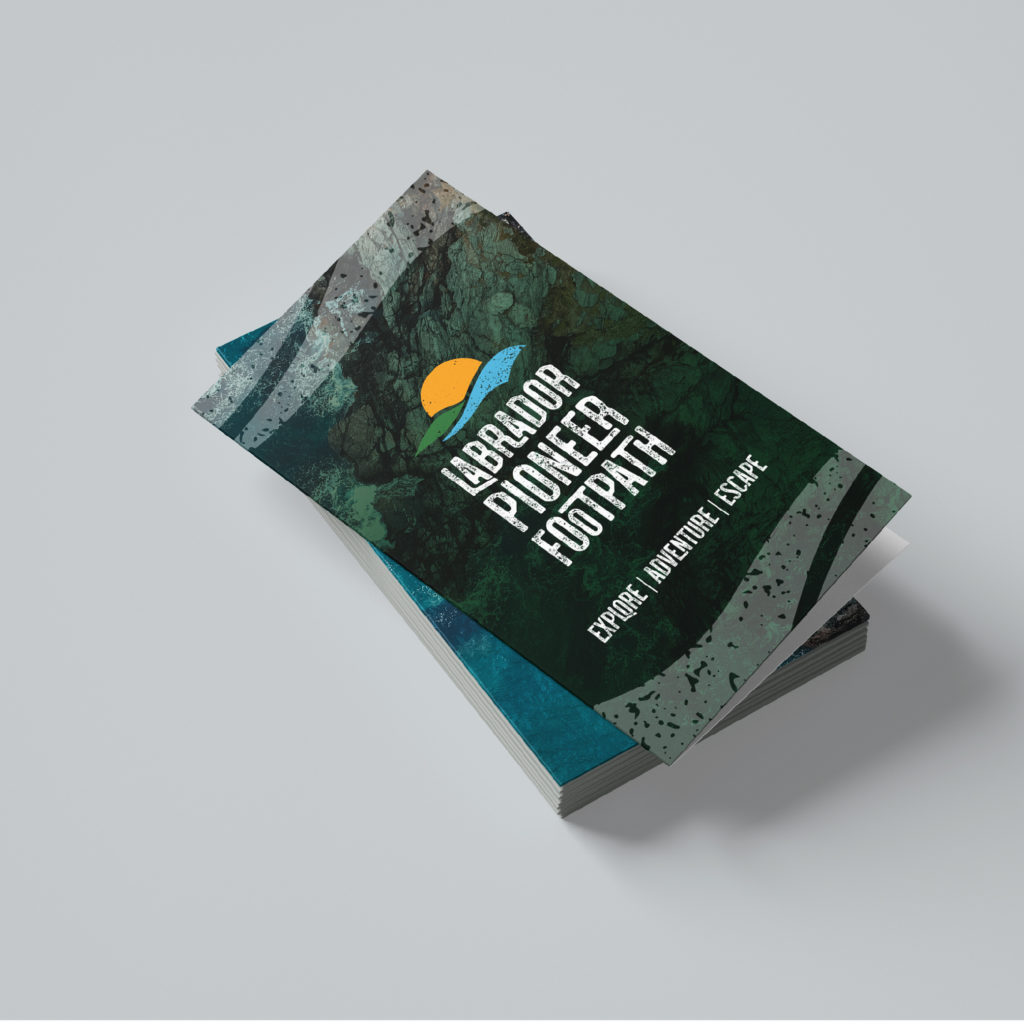 Brand Personality & Vision
The Labrador Pioneer Footpath is committed to preserving and expanding Labrador's beautifully rugged trail system while highlighting local history. The brand speaks to hikers who embrace the adventurous side of tourism in Labrador.

The footpath feeds Labrador's flourishing tourism industry and continuously inspires nature lovers the world over to travel here and discover it for themselves. The Labrador Pioneer Footpath is committed to preserving the breathtaking, world-class trail system and honouring the history woven into every step.
We're dedicated to building smart strategic solutions.
Ready to see what we can do for you?
Services + Sectors