Let's Talk Science
MagLev Train Technician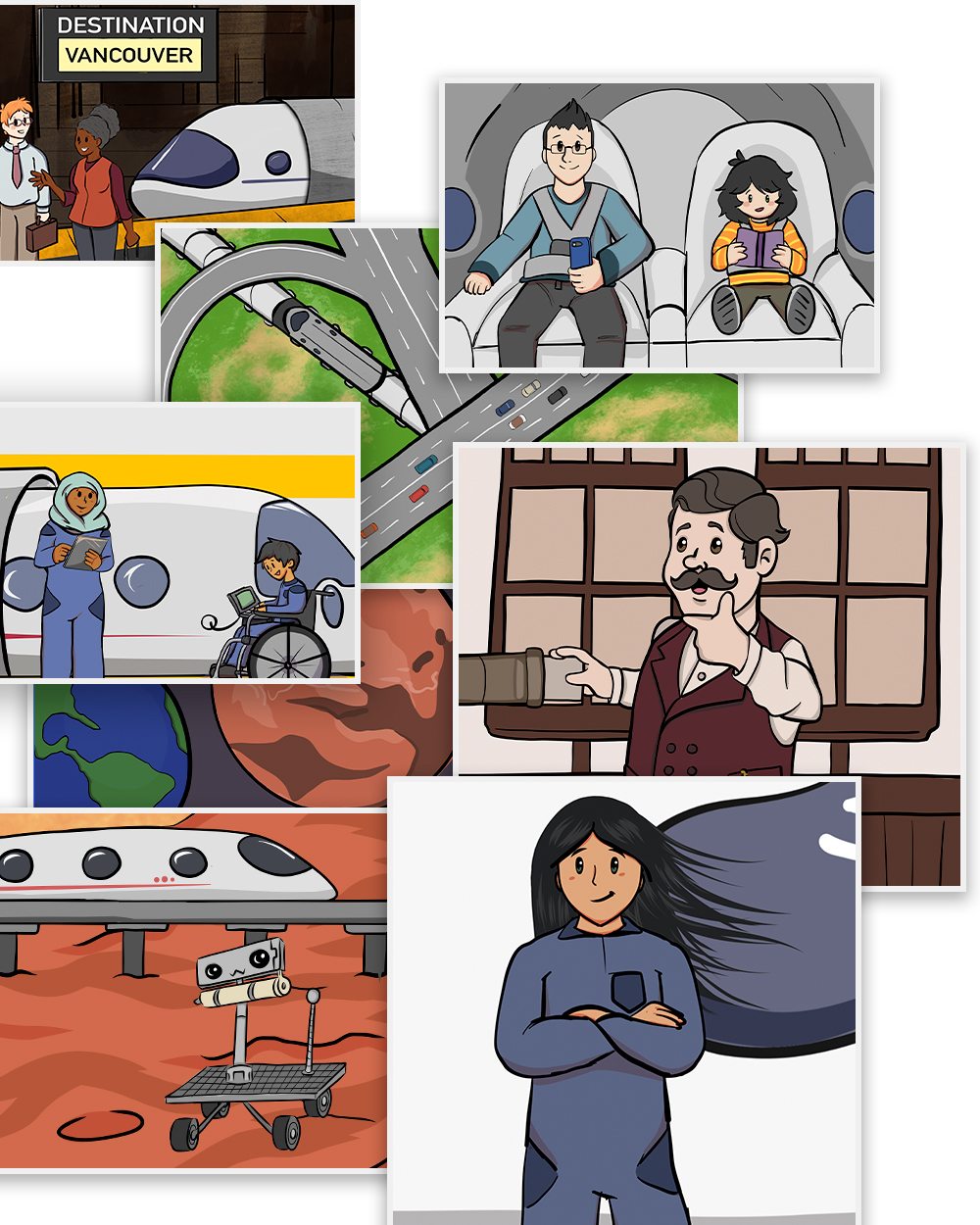 MagLev Train Technician
It's a bird! It's a plane! No, wait, it's a train. It's definitely a train.
Well it's actually a very, very fast train. It's also noiseless and runs on renewable energy through vacuum tubes. Oh, and did we mention it's magnetic? Plus it was the idea behind our latest project for our friends at Let's Talk Science.
This was our fifth video for their That's a Real Job campaign, highlighting STEM careers with the goal of getting students interested in the sciences. For this one we wanted to showcase futuristic modes of sustainable travel, so we focused on magnetic levitating (MagLev) trains and the brains behind them.
Next Stop
Determine the exact real job we would champion.
We narrowed it down to MagLev Technician and that's when things started rolling. Maybe not at 1,200 kilometres an hour, but you get the picture.
With concept and script on the right track, our design team illustrated and animated a 60 second video that took viewers to the past, the future and back, with even a trip to space. At over 200,000 views and counting, you could say that's a real job well done.
We're dedicated to building smart strategic solutions.
Ready to see what we can do for you?
Services + Sectors