Marathon Gold
Corporate Website Redesign
Marathon Gold is a gold development company headquartered in Toronto, Canada advancing the world-leading Valentine Gold Project in Newfoundland. This project will eventually be the biggest mine in Atlantic Canada.
With the help of the Marathon Gold team, WaterWerks was able to collaborate and achieve many of the stylistic adaptations that incorporated their new brand and bring their vision to life on a completely custom-built site that was fully optimized with Search Engine Optimization (SEO).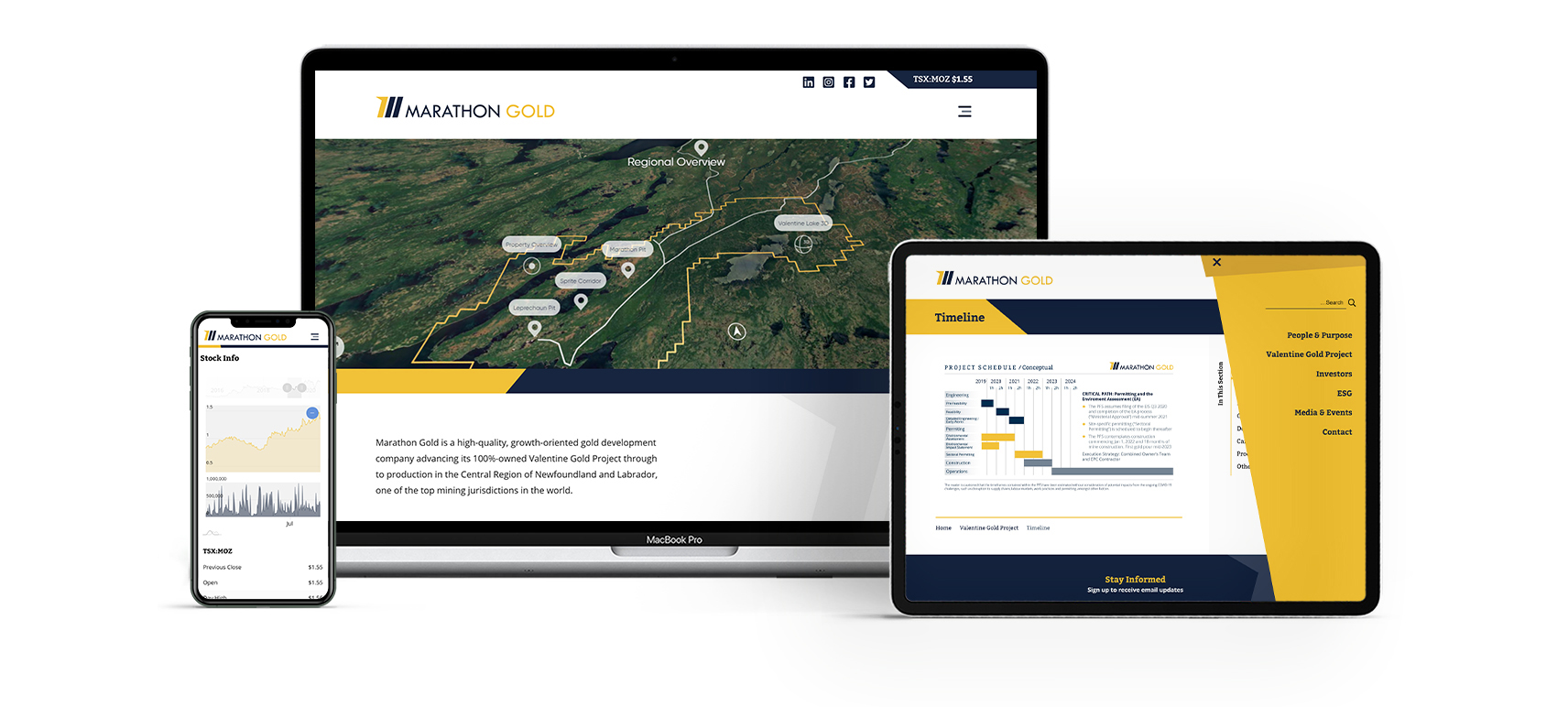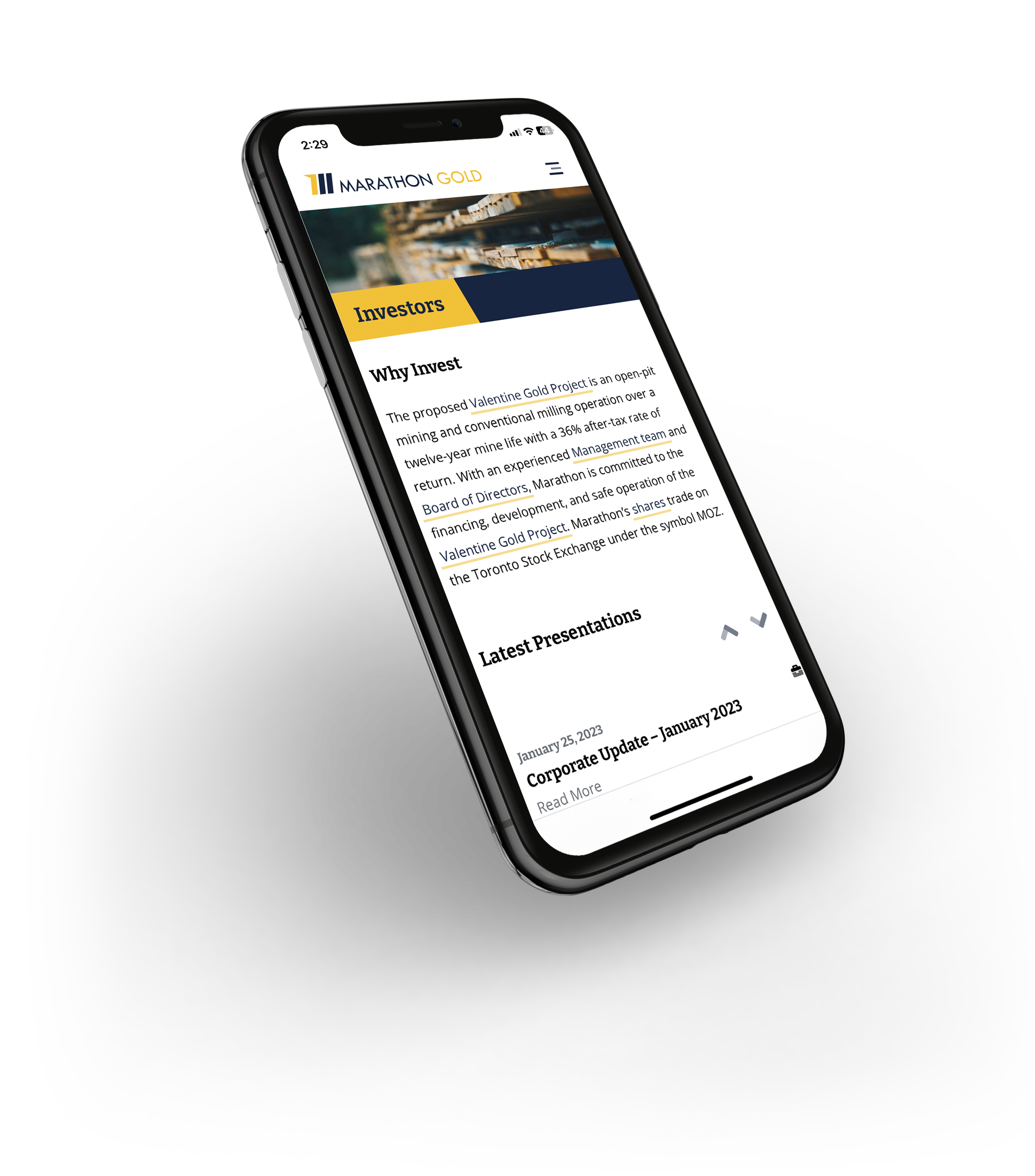 Don't make users
dig for it
Going into the project, we knew how important it would be to provide the strategic functionality and user experience needed to attract investors and provide transparency to community partners and government agencies.
In this case, the functionality needed to include access to the third-party platforms including VRIFY 3D mapping and stock updates. It also meant including a custom briefcase function that allows investors to quickly access and download the project updates and documentation they need.
We're dedicated to building smart strategic solutions.
Ready to see what we can do for you?
Services + Sectors