Morrow Morrow & Crosbie
Building a Case for a Standout Brand
When you're contacting a lawyer, it's likely you don't need any more complications in your life.
As one of Newfoundland & Labrador's leading law firms, Morrow Morrow & Crosbie combines decades of legal expertise, with sophistication and warmth. That's critical. To develop a full standout brand you need a range of our agency's services, including strategic consulting, branding, video, photography, design, and website development.

This brand suite positions Morrow Morrow & Crosbie (MM&C) as a trusted, professional firm, but one you're comfortable walking through the door of or contacting at any time.
Logo
The original logo's traditional serif font and burgundy palette was modernized to contrasting clean lines with sharp colour. The new logo encompasses the wide breadth of experience and multitude of services MM&C offers its clientele.
Colour
We envisioned a palette of rich depth contrasted by a striking pop of colour, cohesive with the capable yet friendly brand voice. Deep indigo signifies strength and experience, while the warm golden hue heightens the experience.
Typography
Brother 1816 is a solid, multifaceted typeface that mixes geometric aspects with a humanistic touch. It's also legible in a variety of sizes and fluidly lends itself to multifaceted promotions.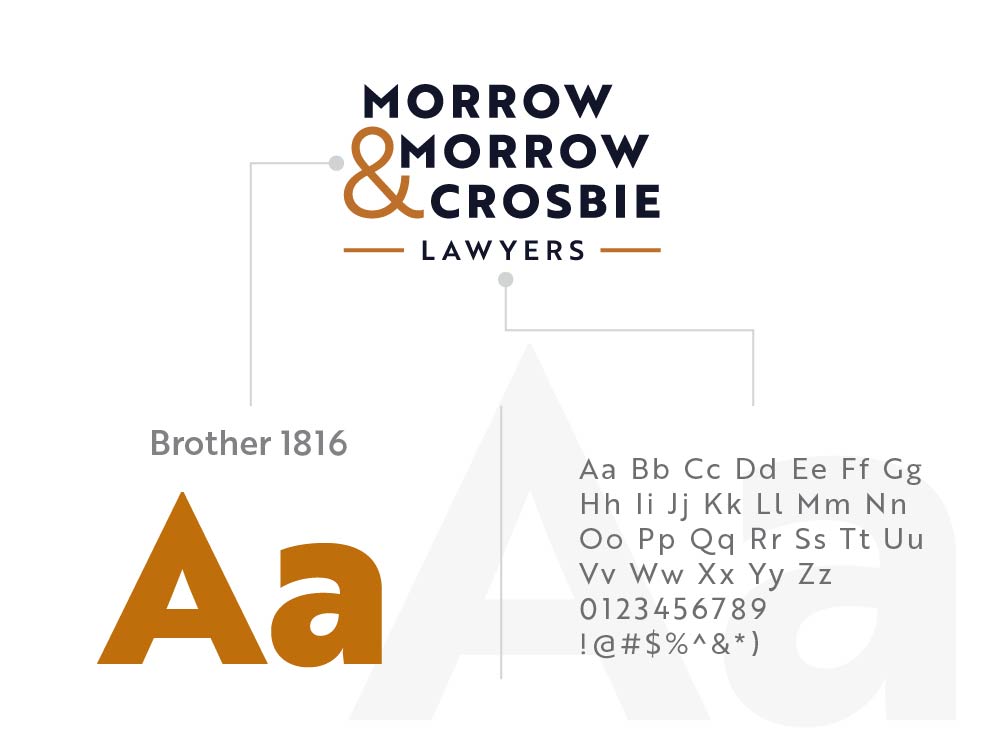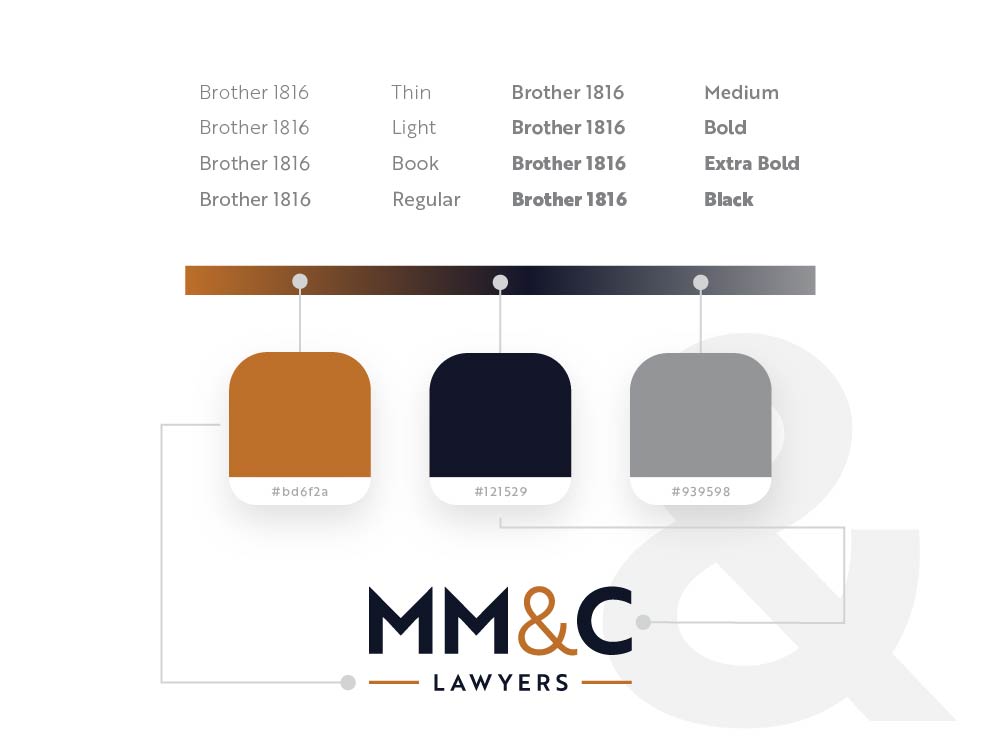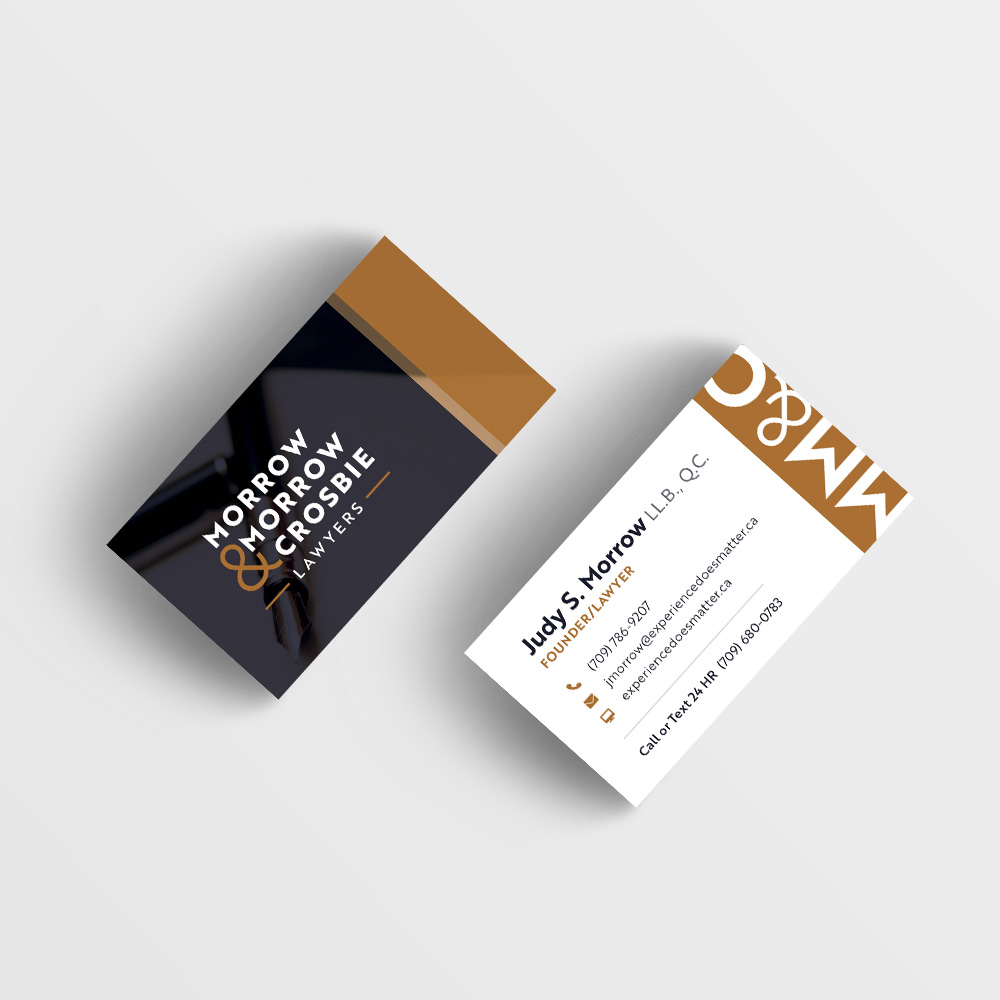 Branded Materials
With these pieces in place, we expanded on the brand by exploring where it lives and breathes. This meant everything from business cards, letterheads and email signatures to signage and merchandise.
A new brand must also establish firm footing in the business world, with a story to tie the entire ensemble together.
For these purposes, we compiled a thorough brand standards guide detailing the style elements, as well as MM&C's voice and personality. This document cements MM&C as a recognizable, trusted and accomplished law firm.
A Firm Approach to Storytelling
A clean product is polished by quality images. We captured professionally candid photography and video to tie the visual identity together to build the new asset library. Visuals included shots of the lawyers at work and their offices in St. John's, Bay Roberts, and Carbonear.
The content was used for digital advertising, as well as paid television commercials appearing on local media stations. To round out promotion, we scripted and recorded a series of radio spots, all completed in-house, to air at prime listening hours.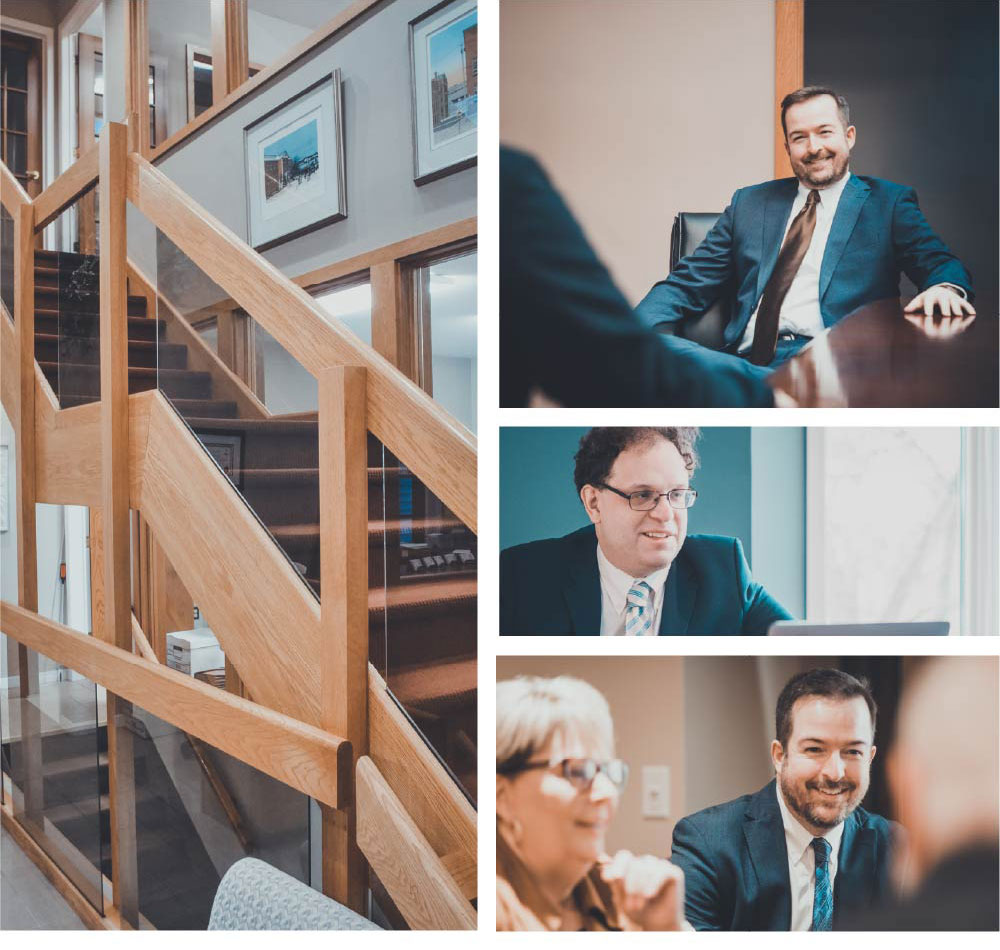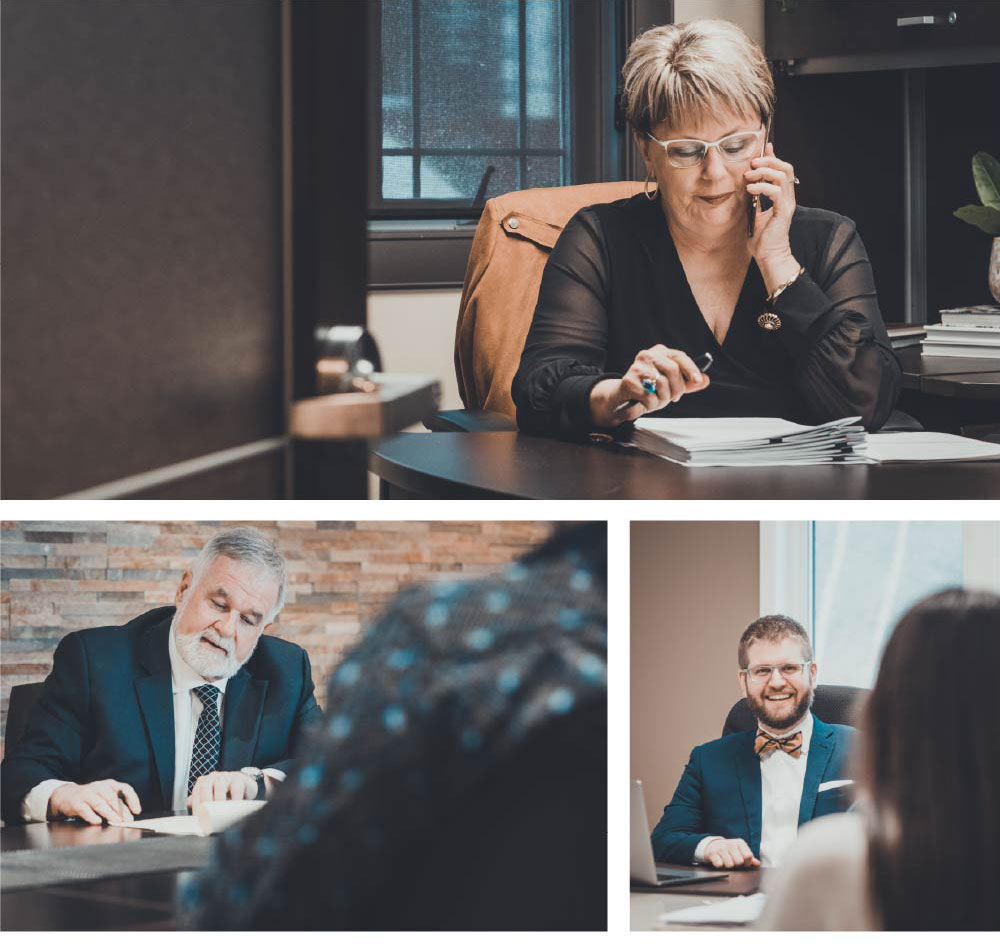 A New Digital Home
With all these elements achieved, the next endeavour was giving the updated look a place to live, which came in the form of a fast and accessible custom website.
As a full service firm with decades of experience between their lawyers, MM&C had a multitude of information and knowledge to be moved into the new site. Strategic content planning and organizing streamlined the firm's services, legal advice, staff bios and additional details into a cohesive offering.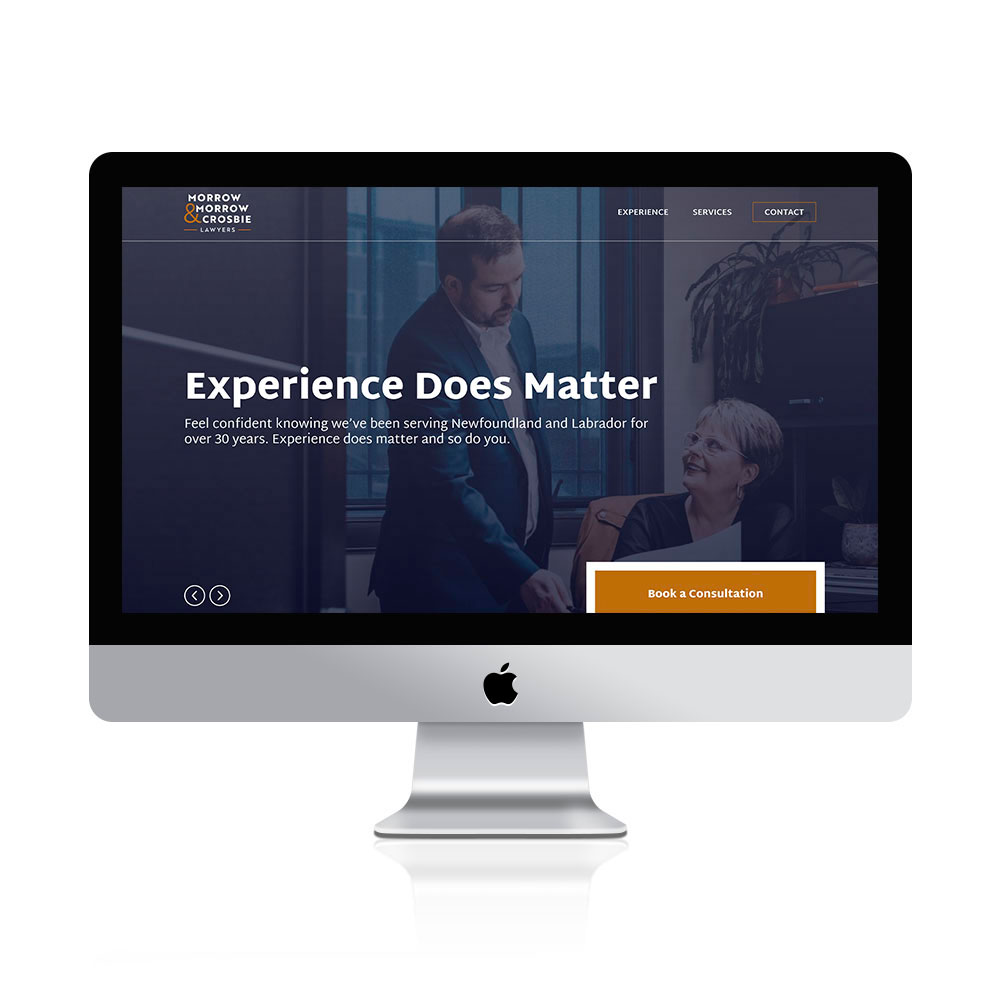 Built for Clients
This easy-to-navigate content serves the larger purpose of building trust with the user. Coupled with a clean design, intuitive layout and fast loading speeds, the website is accessible and digestible for those availing of Morrow Morrow & Crosbie's counsel.
Contact information is prominent throughout the sections, along with client testimonials, which solidifies both user confidence and the organization's welcoming persona. Events that require a lawyer can be stressful enough — this site alleviates much of that burden and puts you in capable hands, much like MM&C always do for their community.
The revamped digital home contains the pinnacle of layout, navigation and usability, but it also amalgamates the entirety of the design, branding, photography and digital strategy into a neatly wrapped, well tuned final package.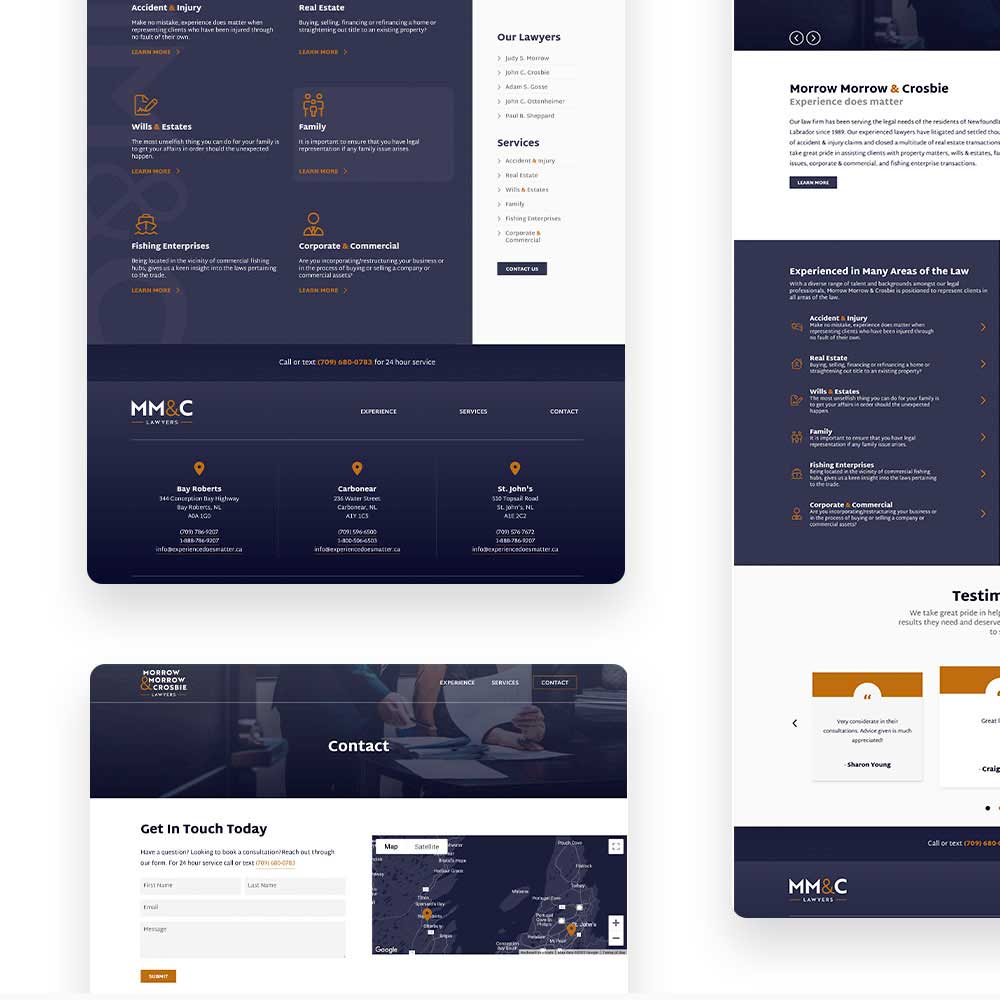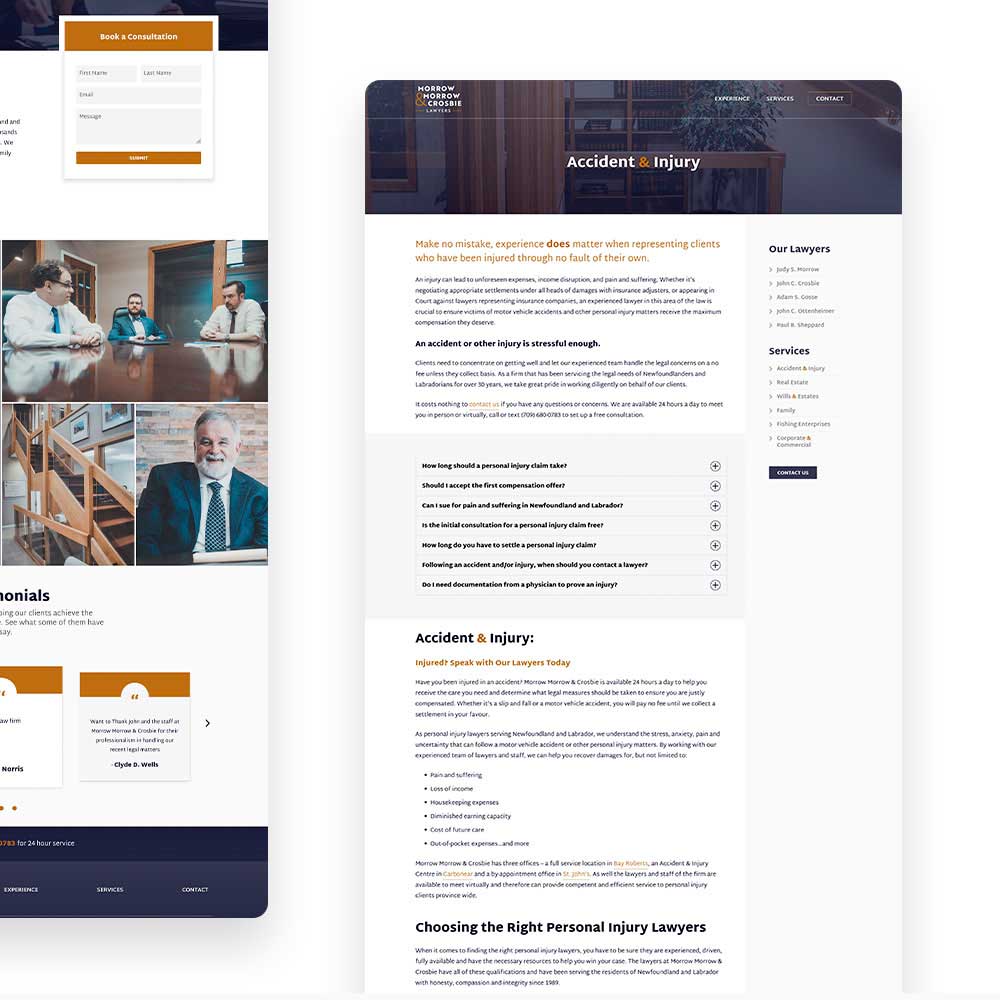 Setting a Precedent for Fine Work
Morrow Morrow & Crosbie deliver exceptional results to their clients every day, so it was only fitting that we did the same for them. A long-lasting, accomplished law firm now has a brand with as much staying power as they do and the online presence to support it.
Morrow Morrow & Crosbie reminds us that experience does matter and working with them was an experience that resulted in great work.
We're dedicated to building smart strategic solutions.
Ready to see what we can do for you?
Services + Sectors