Rockcut Twillingate Trails
Branding + Signage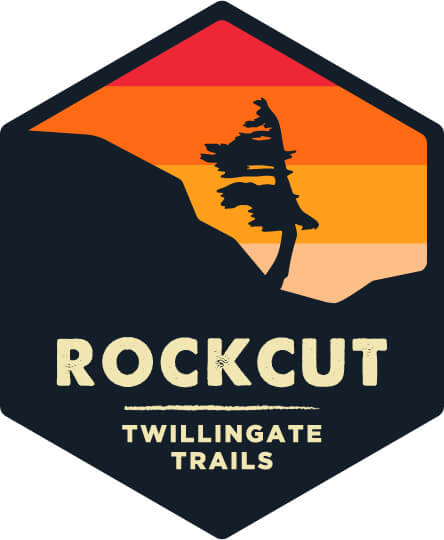 The Twillingate Trails' Regional Committee came to WaterWerks with a world-class trail system, and a working group ready to highlight it.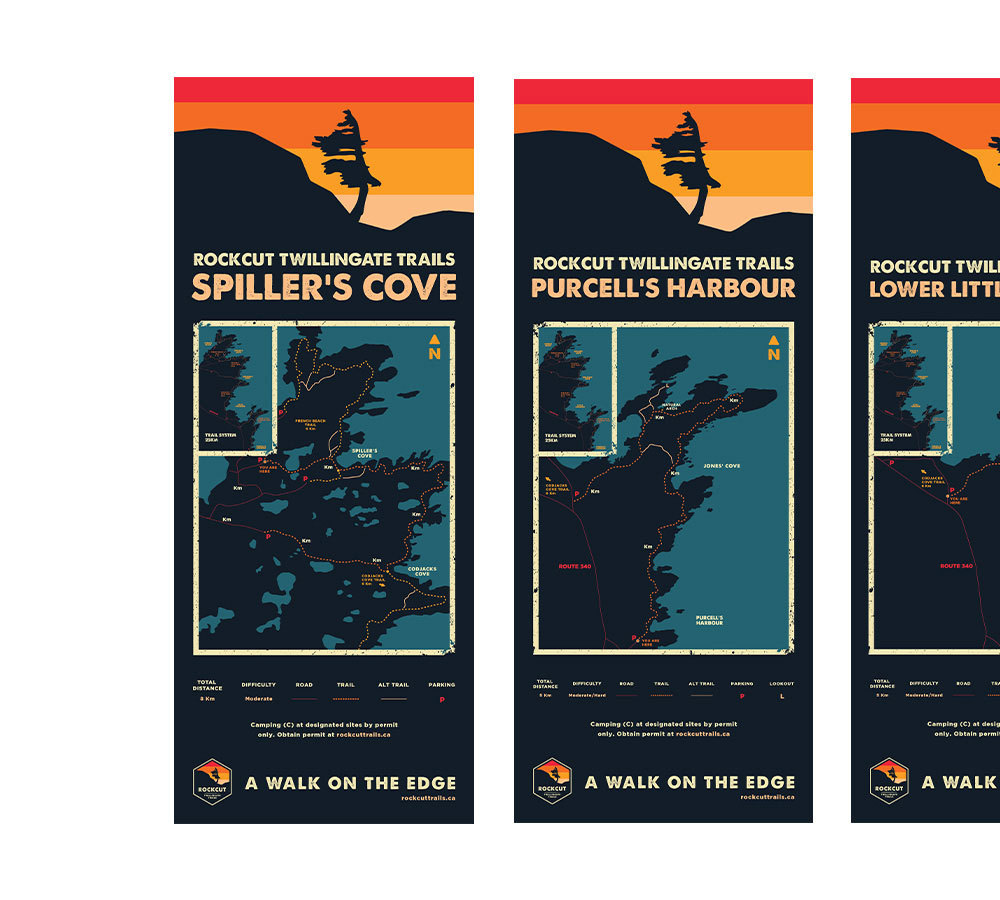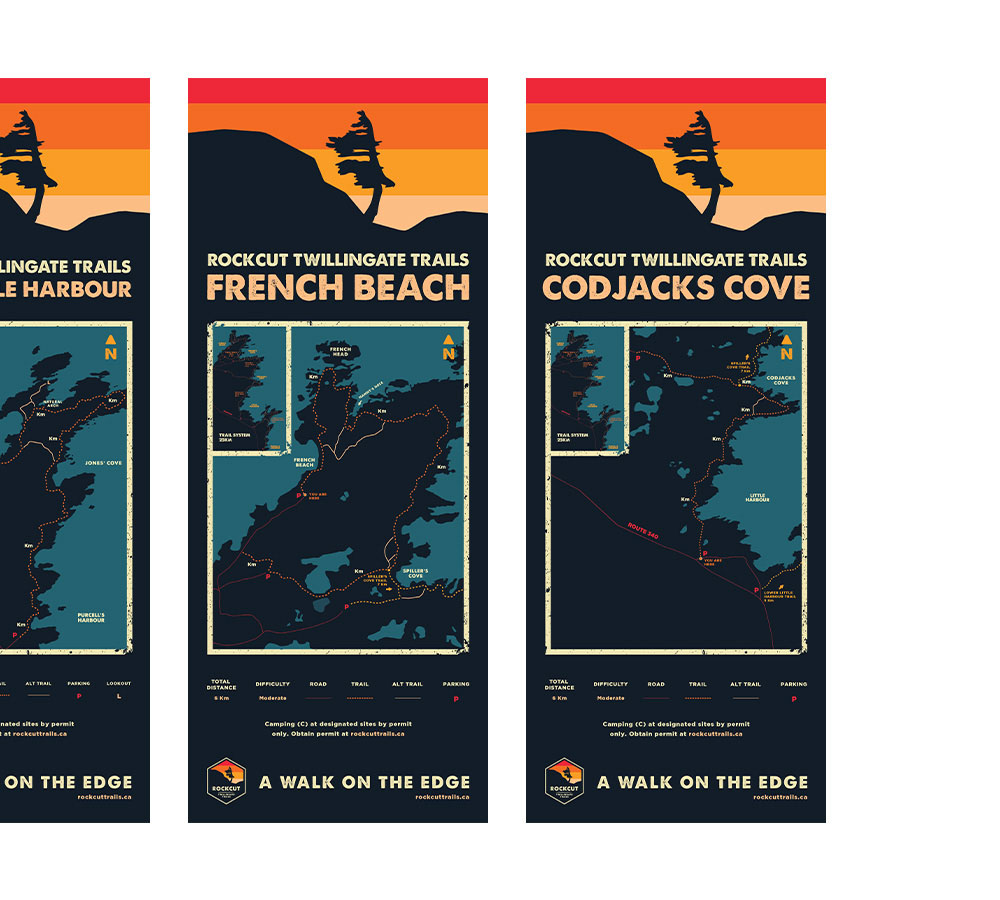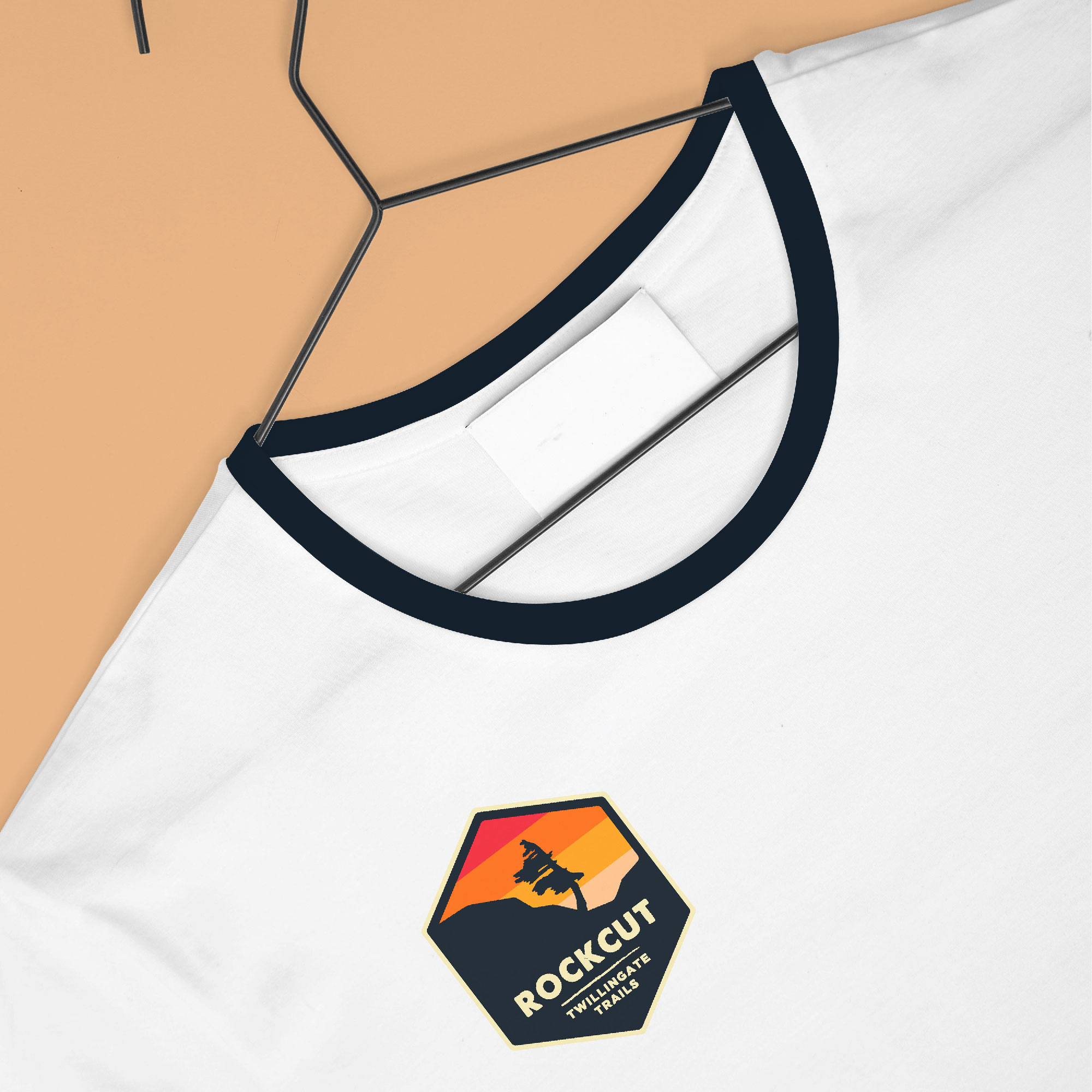 A Walk on the Edge
We started with a robust naming exercise that unanimously landed on Rockcut, highlighting Twillingate's rugged coastline and famous natural arch. Paired with the slogan "A Walk on the Edge" because that's exactly where you'll find yourself when you hike Rockcut Twillingate Trails.
Rockcut's strong branding is carried throughout the trails on the gorgeous trailhead and directional signage. Around town you'll find maps and rack cards, alongside a wide variety of diverse merchandise.
We're dedicated to building smart strategic solutions.
Ready to see what we can do for you?
Services + Sectors