Town of Bay Roberts
Town Rebranding
When we approach branding for municipalities we consider all of the places that people come in contact with the town. From lapel pins, to community entrance signage, we ensure that a town's unique spirit is defined.
Our branding approach started with a tour, of the town. A representative of Bay Roberts took us on a guided tour pointing out landmarks, and areas of cultural or economic interest. We zeroed in on one landmark as an outstanding symbol of the town's resilient character, long-standing marine history and natural coastline beauty. The Three Sisters.
This landmark was so inspirational in fact, that it inspired our copywriter to compose the line "Carved from the Sea".
In addition to developing the logo, slogan and advertising template, we developed attractive, easy to use guidelines for using the new brand. We included logos for almost every conceivable situation, including a customized logo animation for use in PowerPoint presentations and other video and online applications.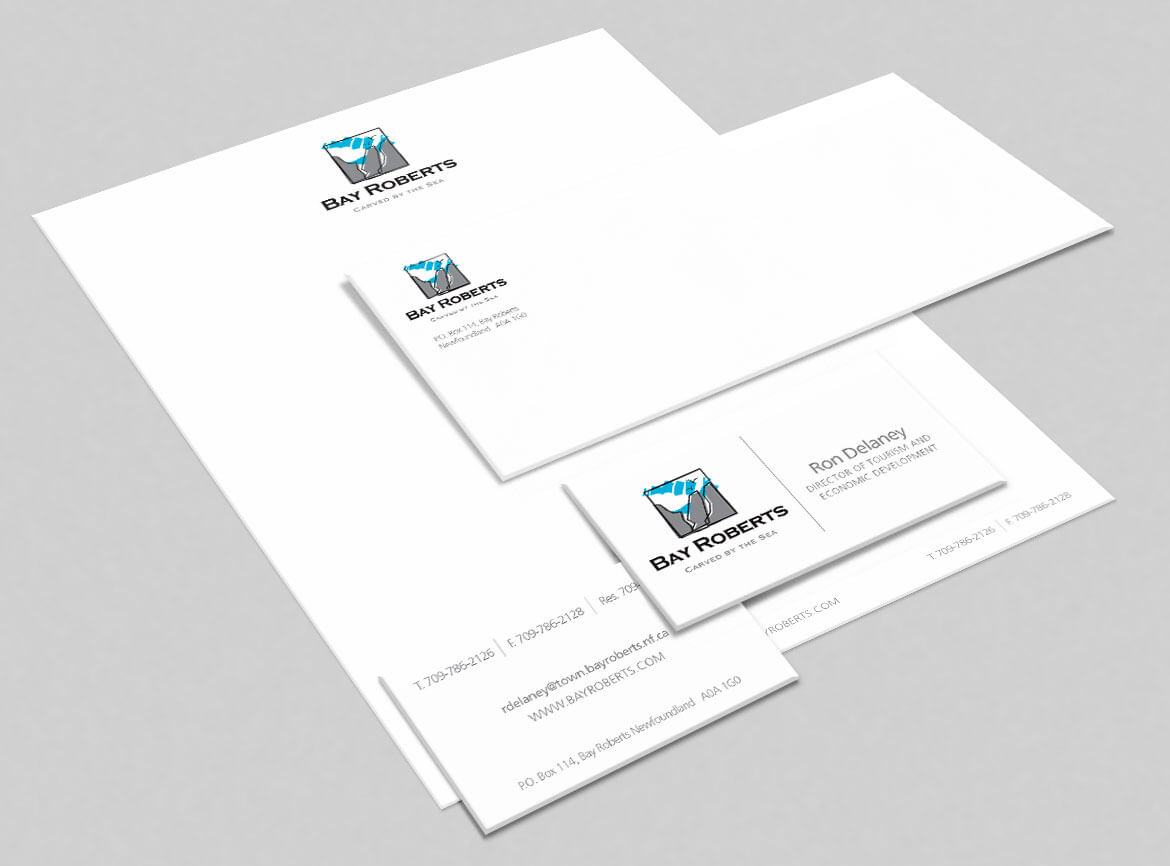 We're dedicated to building smart strategic solutions.
Ready to see what we can do for you?
Services + Sectors