Town of CBS Recycling Campaign
Curbside Recycling Program
When the Town of Conception Bay South expanded its waste management effort to include a curbside recycling program, WaterWerks came on board to assist them with the announcement and program roll out.
We delivered a multimedia public information campaign in line with the CBS brand, which we designed, to distribute the necessary program information and engage residents.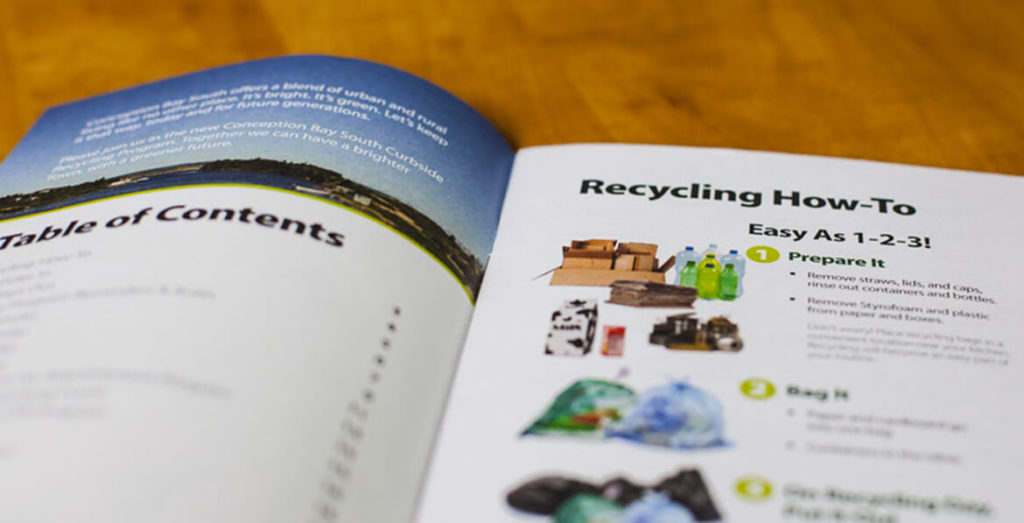 It was quickly identified that 10,000 starter kits would be a great way to get the program rolling — a kit for every household in CBS. We researched and developed an informational booklet to be included in the kits which contained tips, guidelines, and garbage and recycling schedules by wards.
A sample recycling bag was included, as was a coupon to be redeemed at local hardware stores for recycling materials — like bags and bins. This coupon component was an important element; the Town wanted to support local businesses just as local businesses wanted to support the community "going greener".
A static window cling was also designed that could be placed in homes and serve as a quick reference to what can and cannot be recycled.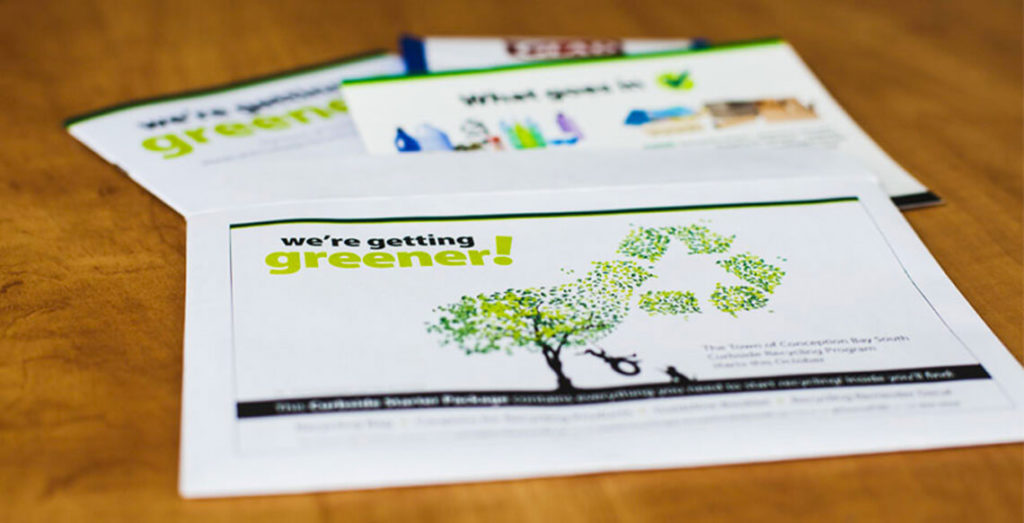 The campaign was further supported through print advertising, posters and a video produced by WaterWerks.
It featured local children, footage of green CBS and custom animation to inspire residents to join in and go green! Needless to say, the campaign was a huge success and the recycling program continues to be embraced by the entire town.
We're dedicated to building smart strategic solutions.
Ready to see what we can do for you?
Services + Sectors