Quadrangle NL
Strategic Consulting + Marketing Materials
Quadrangle is working to make the vision of Newfoundland and Labrador's first all-inclusive community centre for 2SLGBTQIA+, a reality.
WaterWerks worked closely with the Executive and Board to make sure that vision had a solid strategic foundation. Together we developed a 5 Year Strategic Plan through a series of consultations and a province-wide Needs Assessment to gather community and stakeholder intelligence. Working with their existing logo we developed a full suite of traditional and digital branded materials to represent the strength of the community.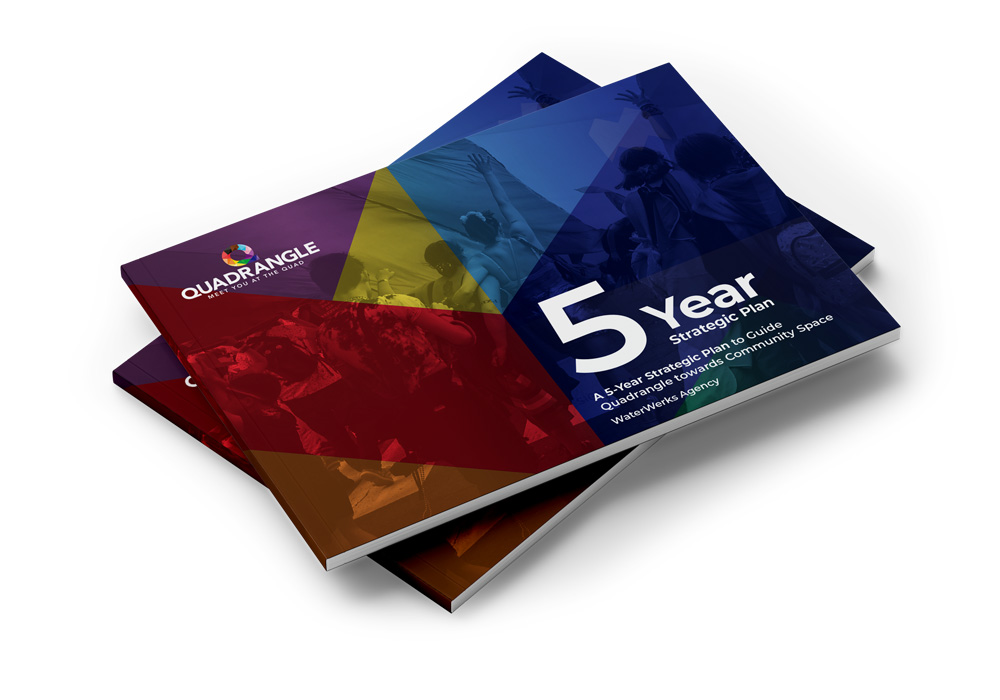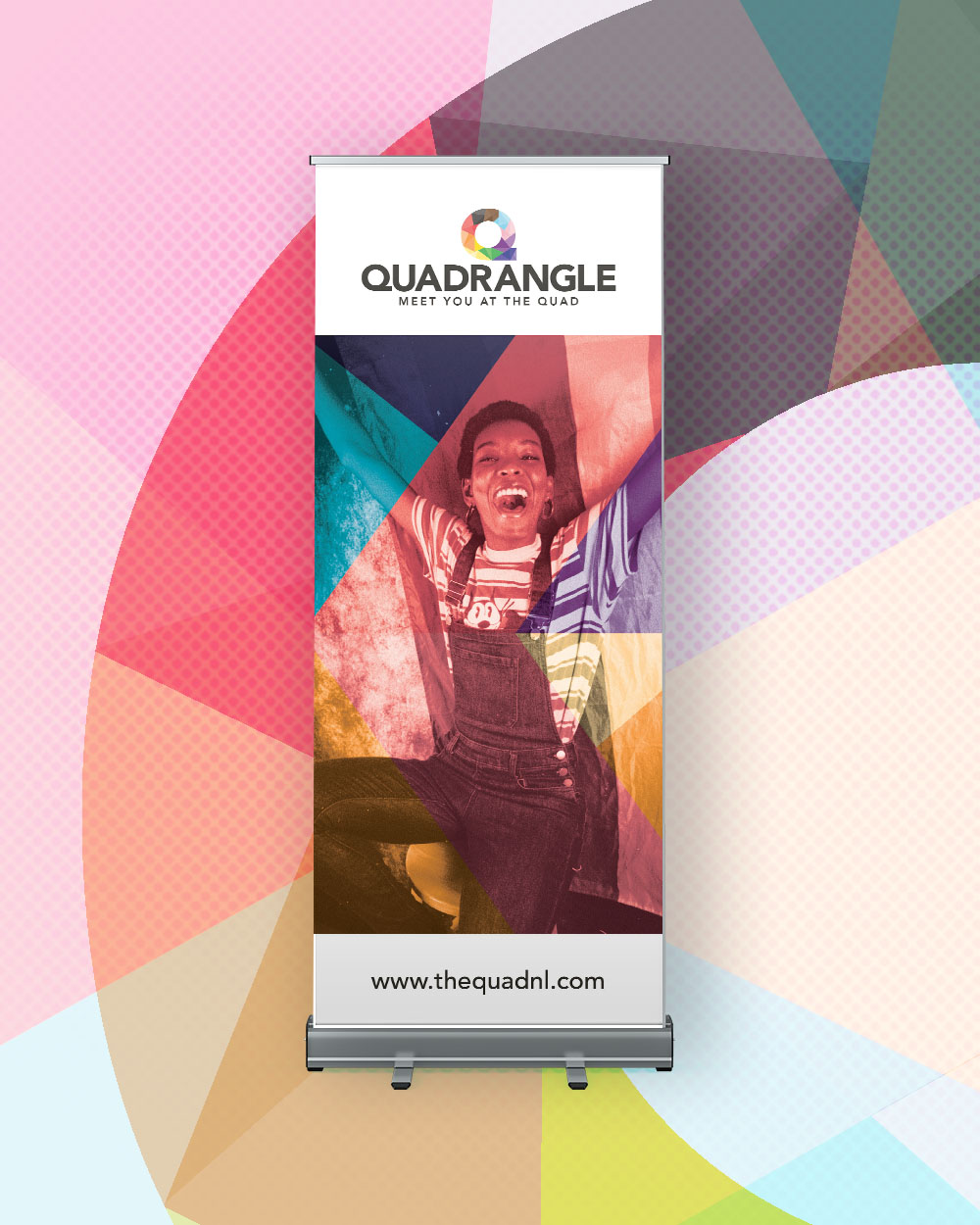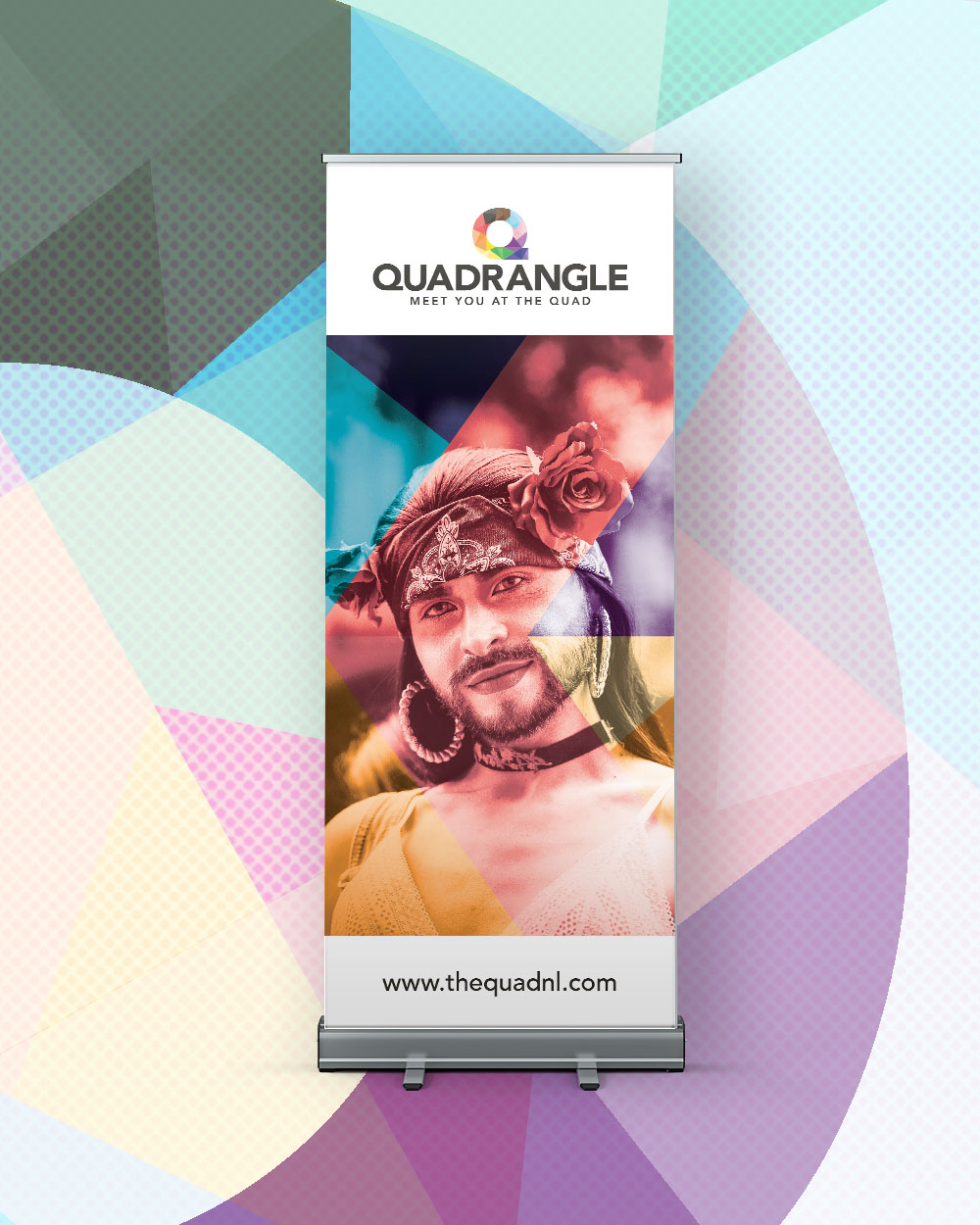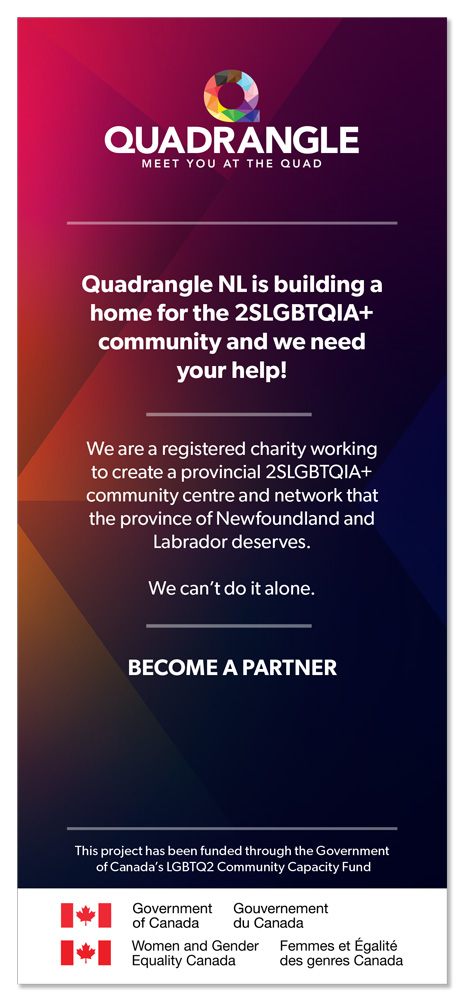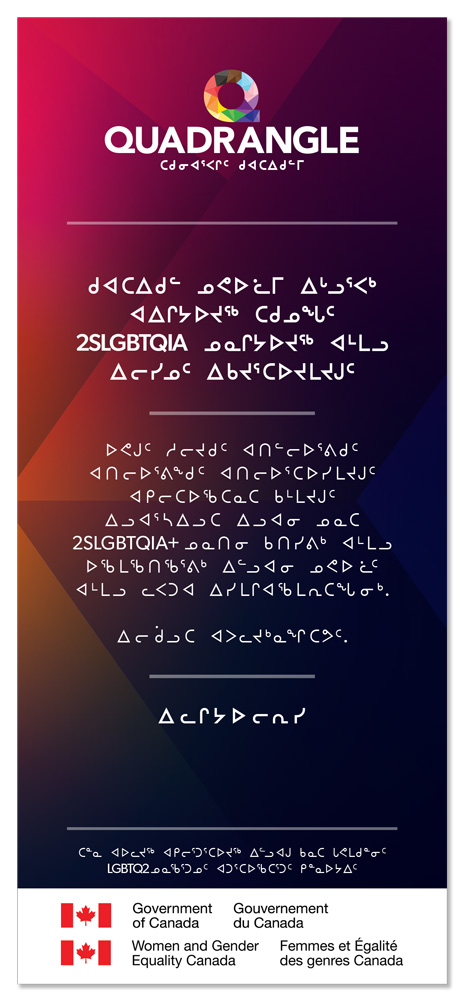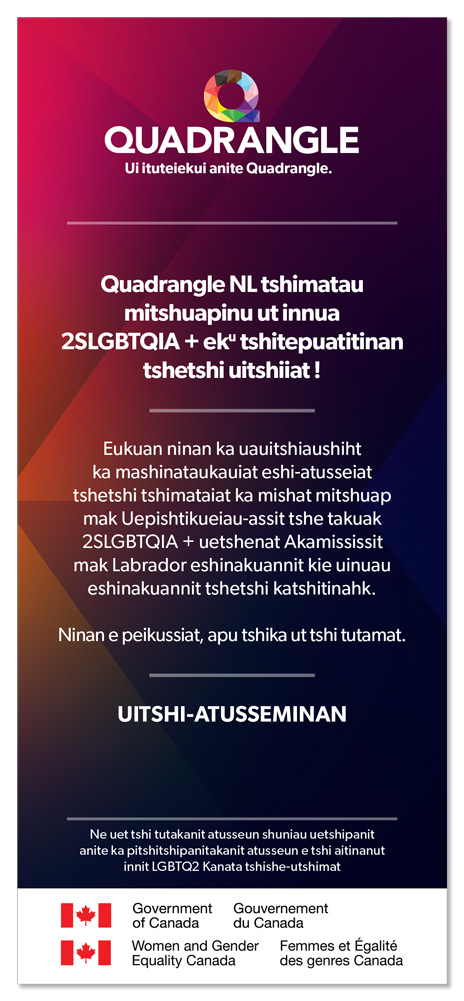 We're dedicated to building smart strategic solutions.
Ready to see what we can do for you?
Services + Sectors