Video + Photography + Animation
Video production encompasses a wide range of services and you'll want an agency that has the resources and experience to create the content you need.
The world is digital. It's apps and social media, websites, and streaming services. Never has communicating your message through video been more important.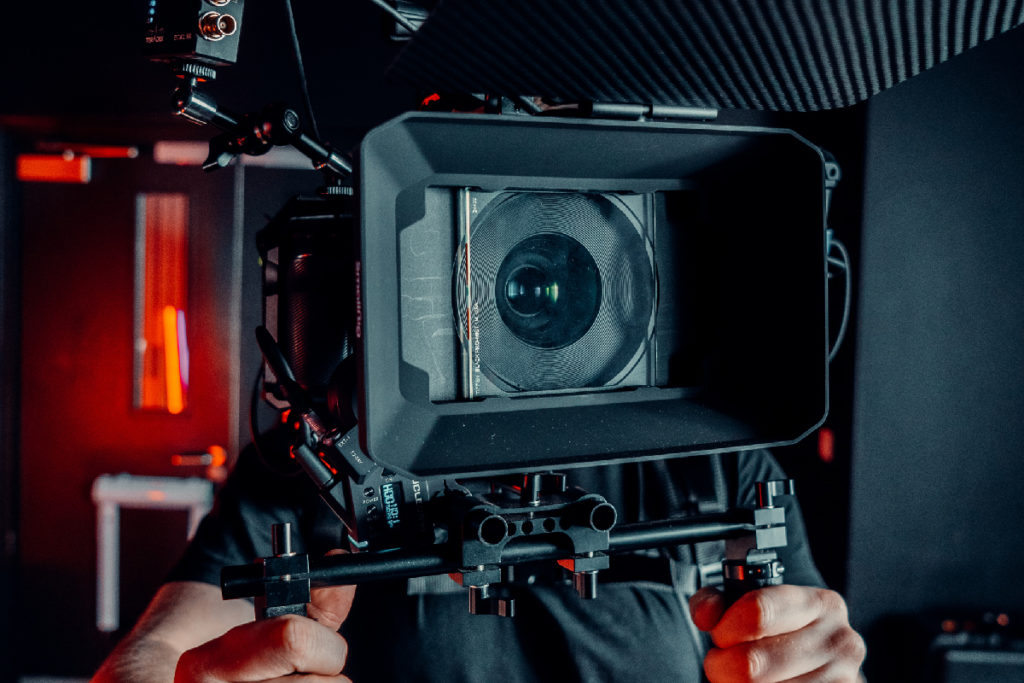 Video is one of the most powerful tools of a complete digital presence.
It's a traditional medium. It has been around a long time and the communication value is proven. It has visuals, it has sound. Video remains the best way to form a personal connection and spark emotion with a potential customer.
Live Action Video
Live action video is perhaps still the most popular of the visual mediums.
The obvious element of live action videos for promoting a product or idea is the human elements. In a well produced video we can appeal to the emotions of the viewer and gain a response from them. The viewer can sympathize and relate to the people on screen thus helping us build trust with the audience for your product, service or organization.
Script Writing
We create all our work in house. This includes the script writers who work closely with all members of the client services and video production teams to write the words that truly capture the essence of your product or organization. Having all the elements under one roof makes for a better group understanding and connected approach to delivering a client's message.
Storyboards
Storyboards are a very powerful way for us to help you visualize what your video or animation will be executed and how it will look in the end. Our Illustrators and Video creatives work together to create an illustrated version of your planned video, shot by shot. It is a tool that will help you tell us what you like or what changes you would like to see before we begin production of your project.
Video Editing
The scripts have been written, the footage has been captured. Now we bring it all together. Video, audio, graphics, visual effects, sound design, colour… this is where the real storytelling happens. Our post production professionals take all your elements and sculpt them into a complete, engaging story.
of people are more likely to complete an action — fill out a contact form or complete a purchase — once they've watched a video.
Animation
From explainer videos to brand reveals, you have many ways to incorporate animation into your marketing campaign.
Animation's flexible style and endless creative possibilities allows you to visualize ideas and concepts that are difficult to illustrate with just words or to show with traditional video. It can explain a complex idea or product in a simple and clear manner using graphics, text, and images.
An animation can exist on its own, or, as a piece of a larger video presentation. Choosing the right style of animation to suit your goals will depend heavily on the industry you work in, how you plan to use your animation, who your target audience is, how complicated your concept is and how big your budget is.
2D Animation
2D animation is a very versatile form of communication and is used in advertising, education, and marketing. 2D animations and motion graphics help deliver information in an easily understandable manner, allowing you to communicate your ideas and concepts more easily and can help communicate and break down highly technical information. Animated video content can be used on multiple platforms and is popular on social media.
3D Animation
3D animation is very effective in illustrating complex technical details of machinery or show how something would look in a real world environment, such as a construction or engineering project that may not yet exist.
Custom Photography
Before we take the lens caps off we will learn about your business or organization, about your brand and about who you are. When we start shooting, we will know how to properly represent you with images. Custom photography gives you ownership, it is yours. Not only to use on your website, but to share on social media, on banners, videos, packaging, and brochures.
---
Case Studies
Video + Animation
We're here
for you.
WaterWerks has a long history of building long term relationships, both internally and externally.
From team members that have been with us for over a decade to clients that have trusted WaterWerks for even longer, we're proud of the work we've all accomplished together.
Ready to work with an Agency that cares about you as much as they do the project?
We're excited to see what we can build for you.
WaterWerks Agency96 LeMarchant RoadSt. John'sNLA1C 2H2 Canada