WaterWerks Agency takes home four W3 Awards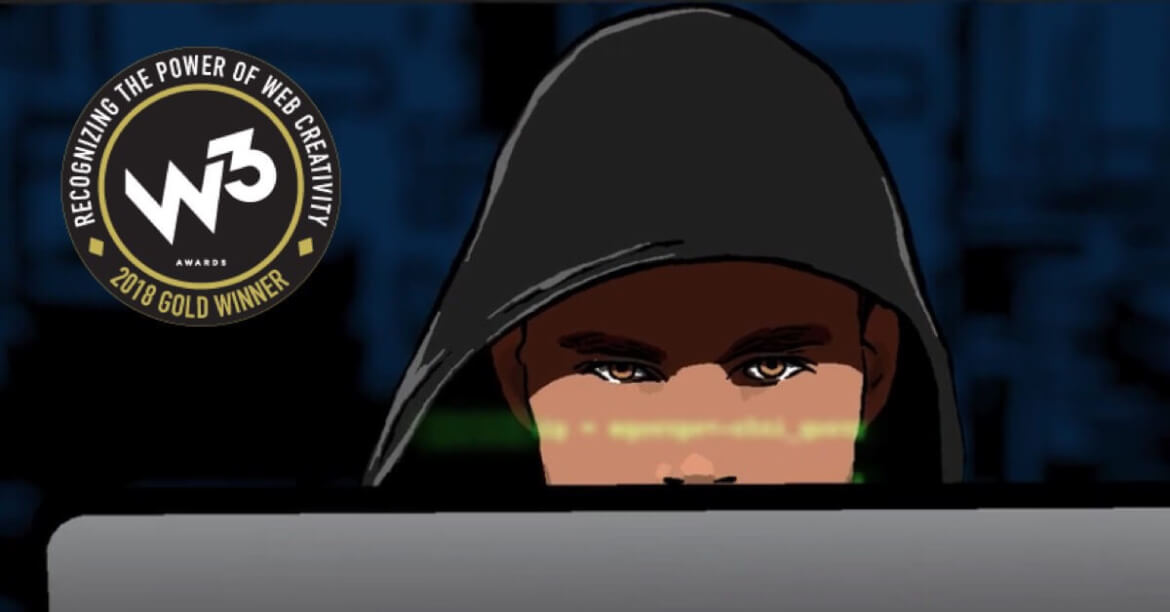 October 8, 2018, St. John's, NL – WaterWerks Agency, a St. John's based marketing and communications company, is proud to announce that they are the recipients of four W3 Awards this year, one gold honour and three silvers.
"It is an honour to be recognized by W3. We are so incredibly proud of our team. Their strategic minds, creative souls, and boundless energy make all this possible," says Roxanne Morrissey, Partner at WaterWerks Agency.
"We'd also like to recognize and thank our amazing client partners for their trust and confidence in who we are and what we do. Newfoundland and Labrador has amazing, world-class talent and we do world-class work. I think we need to celebrate that."
The awards – now in their 13th year – celebrate digital excellence by honoring outstanding websites, web marketing, video, mobile sites/apps & social content created by some of the best interactive agencies, designers, and creators worldwide.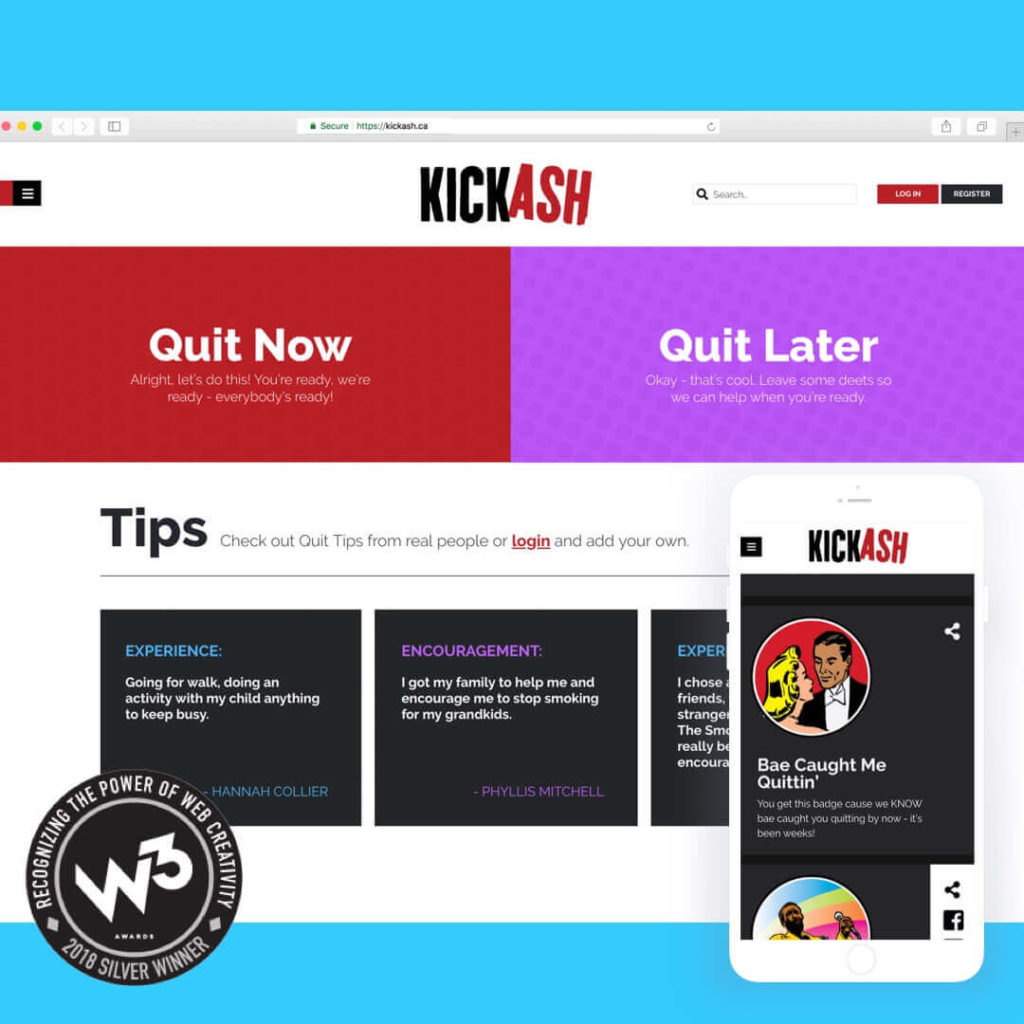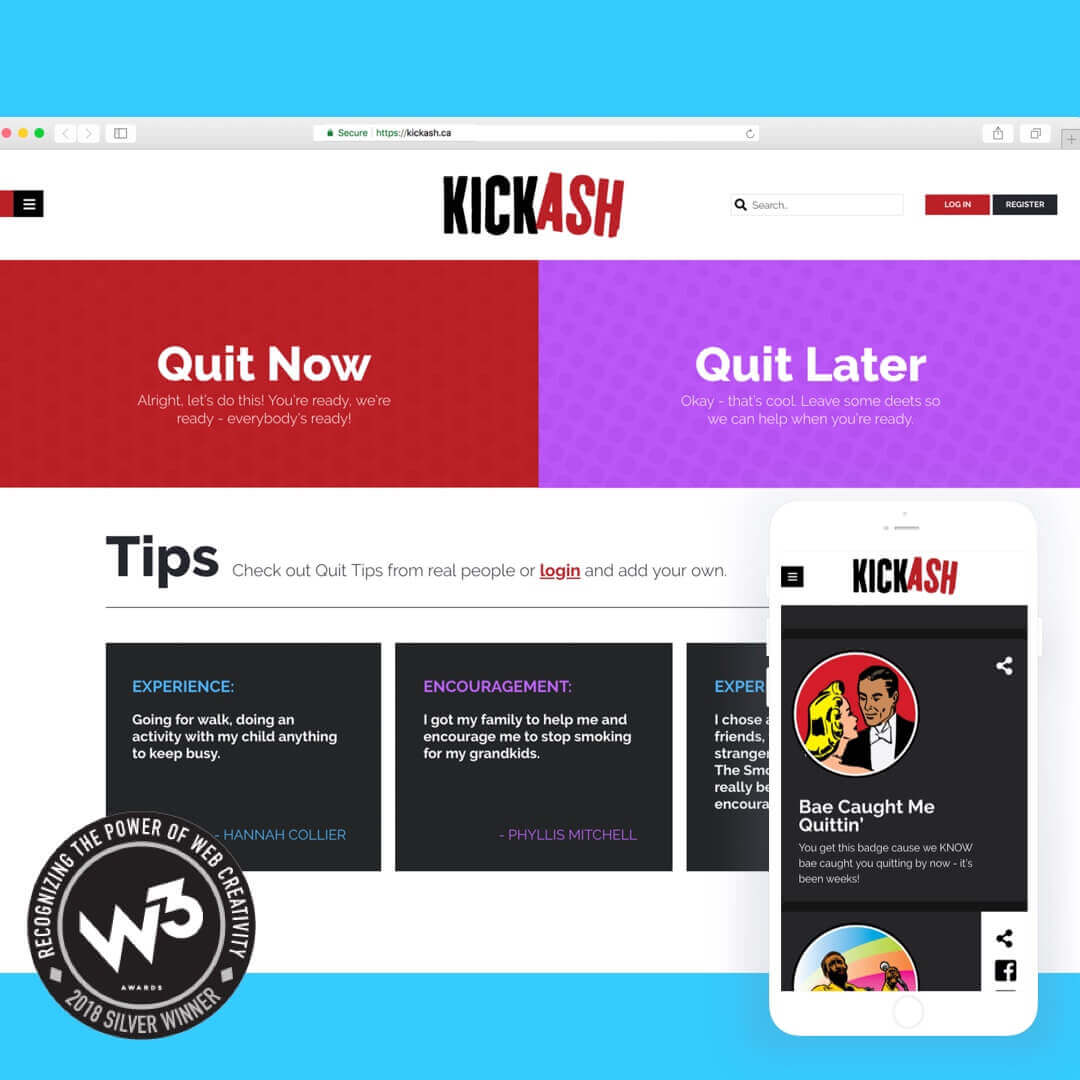 WaterWerks took home the gold award for "Ethical Hacker," a video for national client, Let's Talk Science. The agency also received three silver awards, one for a wellness video campaign for Qalipu First Nation, and two more for KickAsh.ca, a stop smoking tool from NL Smokers Helpline. Full details of the awards and links to the work are below.
"The past few years have seen rapid evolution for our agency," says Creative Director, Julie Curtis.
"These awards are an indication that we are absolutely headed in the direction we intended, and a real testament to the power of an agile and diverse digital agency. I couldn't be more proud."
The W3 Awards are sanctioned and judged by the Academy of Interactive and Visual Arts, an invitation-only body consisting of top-tier professionals from a "Who's Who" of acclaimed media, advertising, and marketing firms. Please visit www.aiva.org for a full member list and additional information.