Spirit Song Festival 2022
Spirit Song Festival is a celebration of Indigenous Arts and Culture that has been running annually in St. John's since 2013. The Festival has now grown into a multi-day event which boasts world class performances, traditional and contemporary knowledge sharing events as well as artist in residence series.
It's an honour to see our long term client First Light offer the biggest celebration of Indigenous art and culture in Atlantic Canada, successfully bringing together a who's who of Indigenous talent from across the country.
The festival is jam packed with sessions of music, dance, film, comedy, knowledge sharing and artist residency.
2022 promises to be the biggest one yet, marking the festival's tenth year. It goes without saying that First Light and the artists are the true heart of this stellar week, but we're proud to show you our part in the fun as well.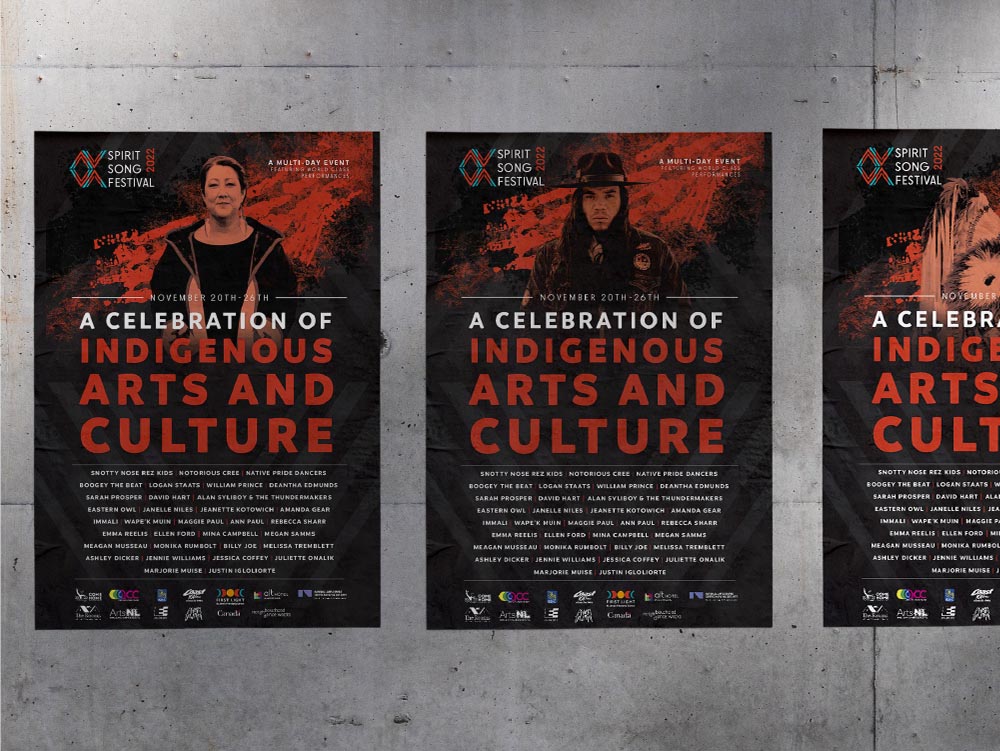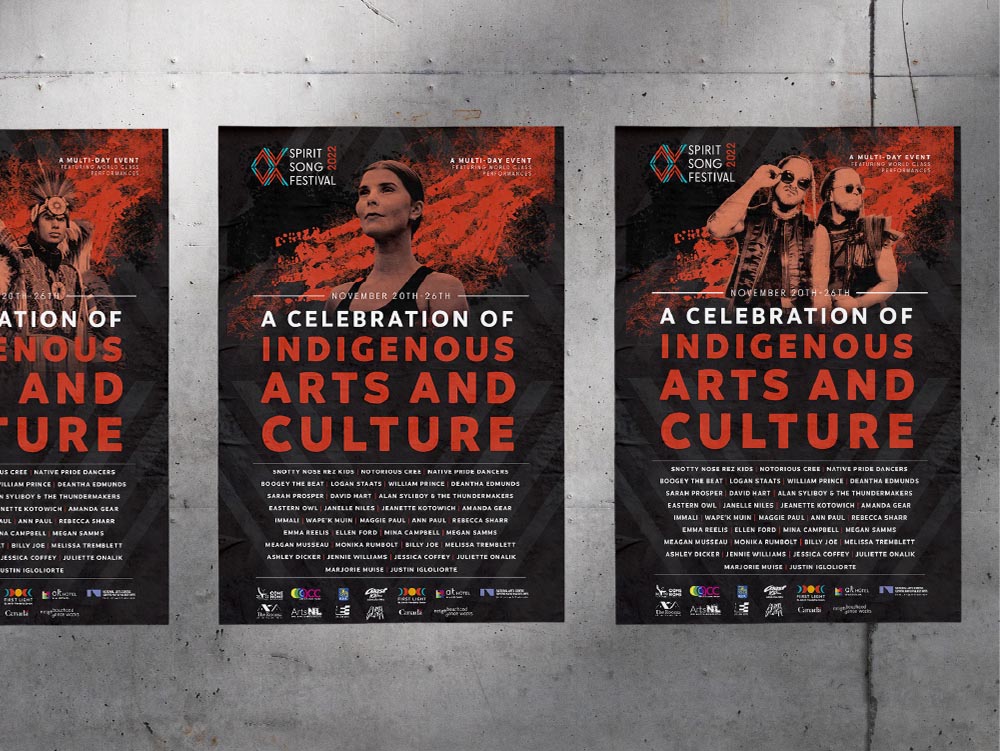 Grassroots approach.
High tech twist.
How do you first promote a party to the public?
You take it to the streets!
Just like the raver heydays of the 90s, we designed event fliers for Spirit Song 2022 to build an early buzz for the event. Spirit Song volunteers distributed them, with a way for potential festival goers to test the sonic waters. As an evolution beyond the xeroxed coloured paper from days of yore, the fliers have a QR code taking people to a spotify playlist featuring music from the Spirit Song lineup. Talk about blending 1993 with 2022.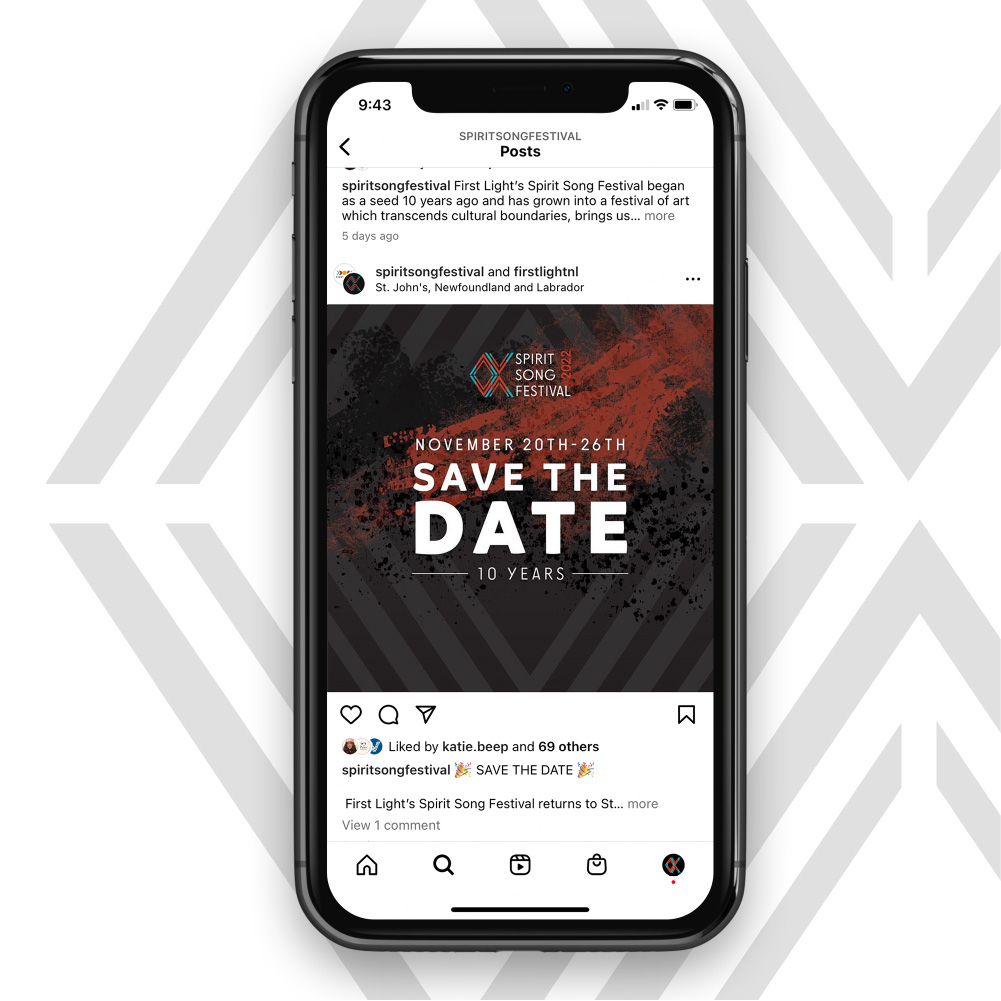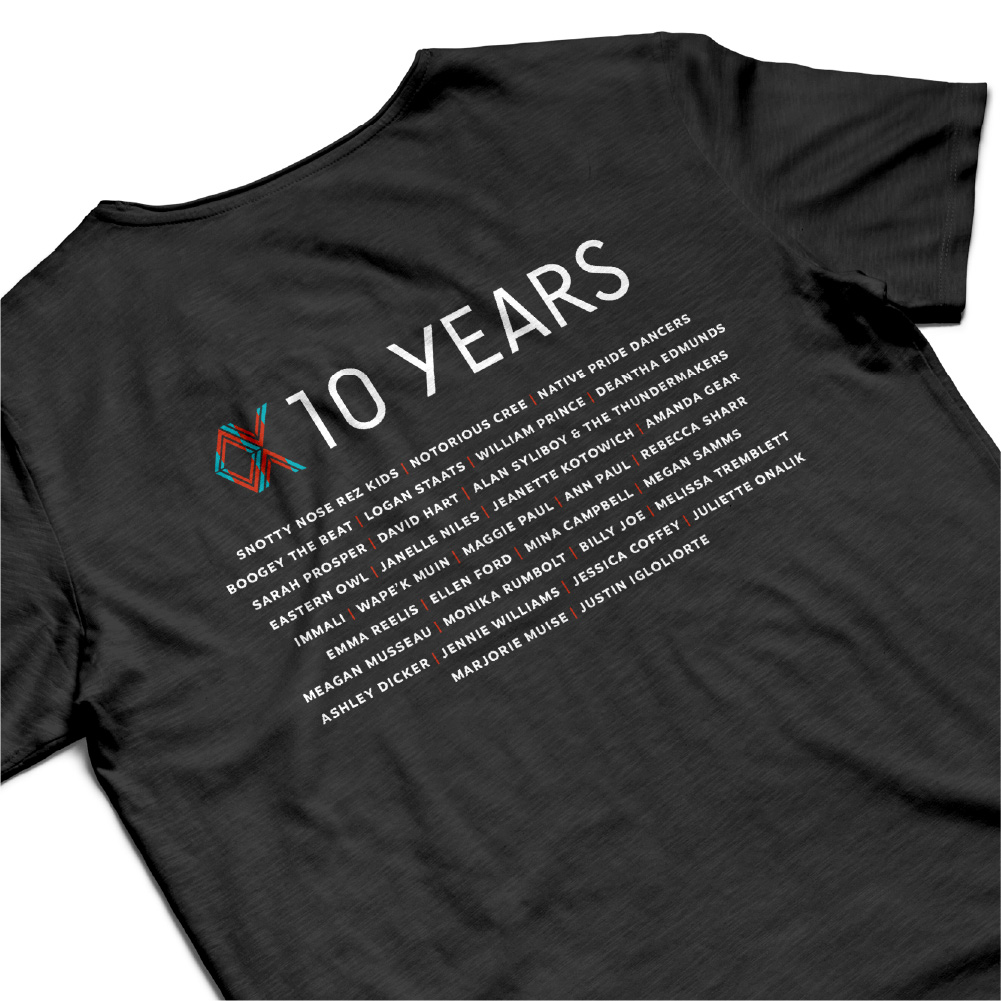 Festival feels
If you didn't get the poster and t-shirt did you even go?
Recent millennial music festival buzz has proven that people still yearn for the timeless quality of event swag. With early 2000s vibes in full effect (minus the frosted tips), we applied the Spirit Song brand to promotional shirts and posters featuring the year's lineup. We know they'll look great next to your collection of wristbands and lanyards.
With everything Spirit Song is offering (and did we mention for free?), it's safe to say that it's not just a festival. It's a fully fledged deep dive into Indigenous culture and creativity.
Keeping the
beat moving
Bringing it full circle with our long term client and friends, we capped off 2022's promo with another video, but this time we went even bigger.
To commemorate ten vibrant years of expression and boundless creativity, this latest piece includes eclectic photography from past Spirit Song Festivals. Brought to life over booming instrumentals that fuse traditional sounds with modern electronica, the music was expertly crafted by Indigenous DJ and producer Boogey The Beat.
We can't wait to see you at this one!
We always look forward to another opportunity to work with a long-term client like First Light — solid relationships lead to great work.
Services + Sectors