Carino
Innovation and principles around sustainability have brought this company through the last century and guarantee success into the next.
Carino is an example of a long-standing and trusted company with great traditions now moving boldly into the digital space.
This transition required aligning packaging and print materials with a cohesive brand strategy that encompasses interactive web technologies such as e-commerce, SEO/SEM, and social media marketing.
This website won a Best Homepage award from the W3
Digital
Sophistication
This website was built for e-commerce and to support the retail distribution network selling Omega 3 products throughout Canada. Check out the interactive background hover state!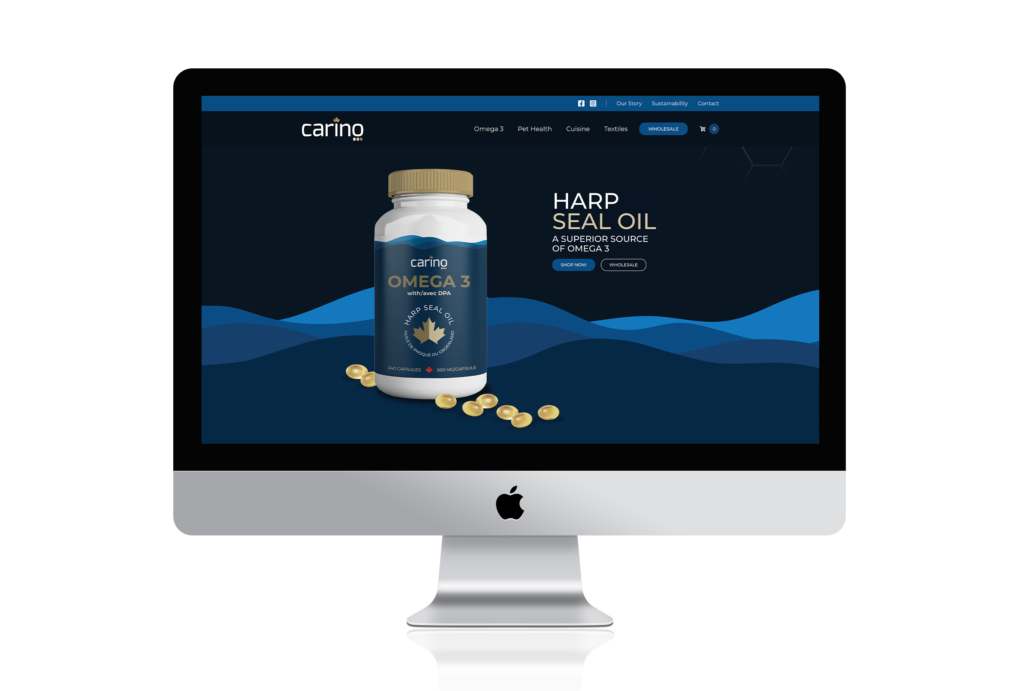 The most successful websites will have content that explains the benefit of your product. Here we have a sales video to help people understand the incredible and proven health benefits of Omega 3.

We're dedicated to building smart strategic solutions.
Ready to see what we can do for you?
Services + Sectors