WaterWerks Wins a Host of International Awards for Client Websites
We're both proud and excited to announce we're six time winners for the
international 2022 W3 Awards!
The W3 Awards are chosen annually to honour the year's best in website development, video production, podcasts, marketing strategy, mobile campaigns and social media. They're decided by the Academy of Interactive and Visual Arts, an invitation-only panel representing a range of standout advertising professionals. It's always fantastic to see our work, our clients and our province reach a global audience and be celebrated this way. A standout digital presence is crucial for any business or organization to promote their brand, increase sales or bring awareness to issues. Achieving all of this and more across a diverse range of projects shows the power of fast, responsive, well-designed websites and their place in the dynamic marketing and communications world.
We were recognized in the web development categories with one Gold and five Silver awards. The first place win came from "Best Art Direction" for our work on the Lunar Inn.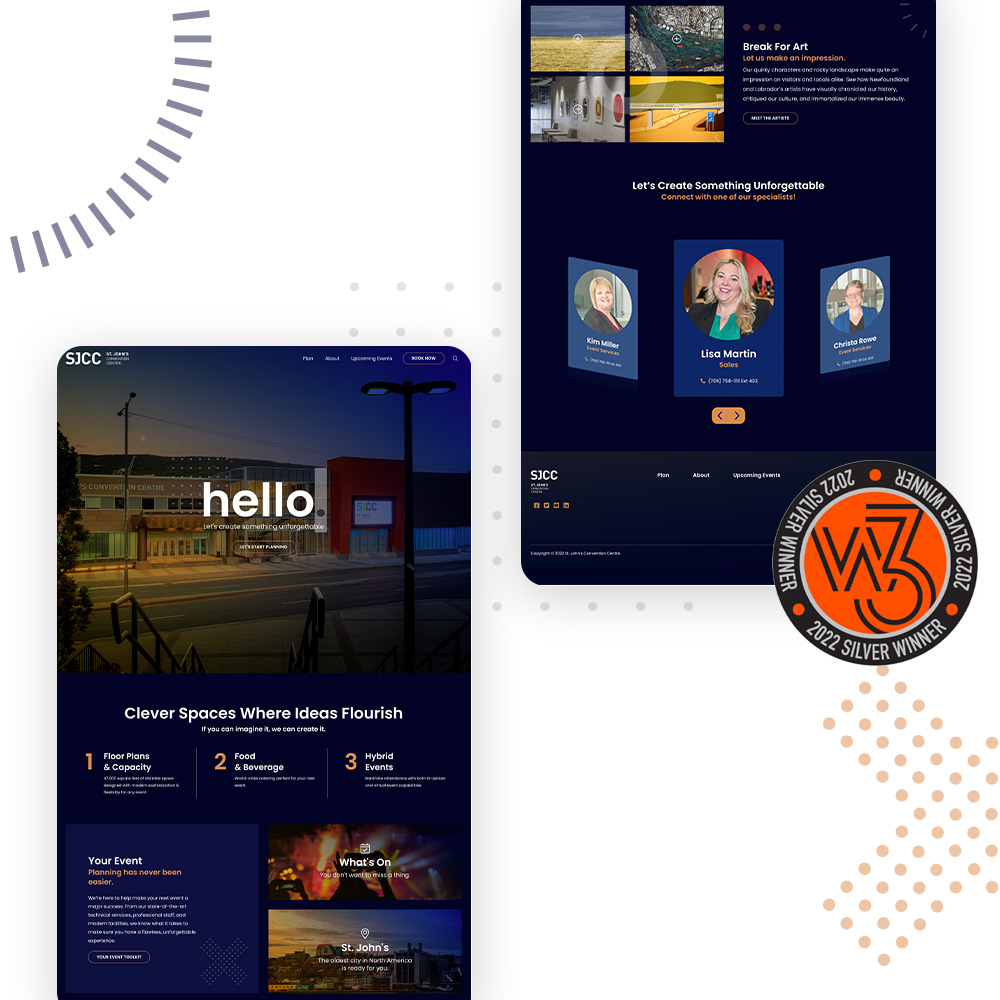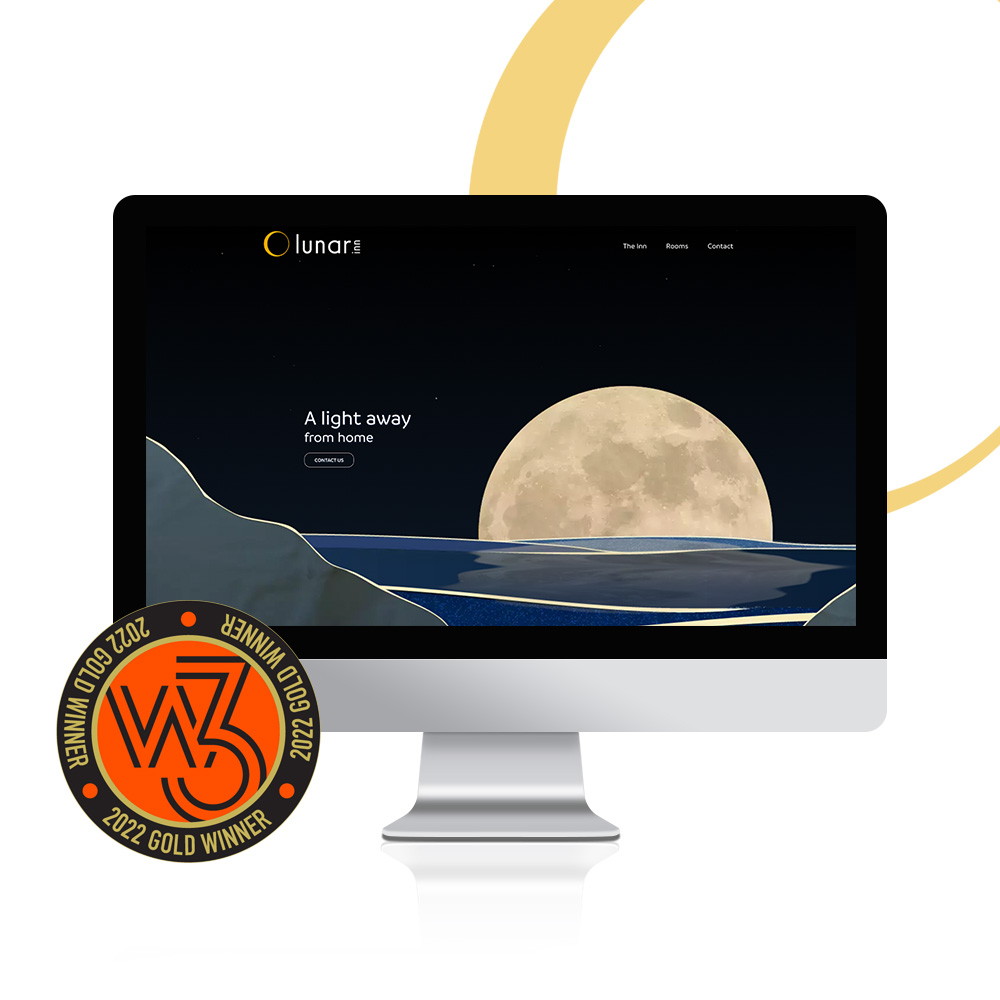 Contact us to start your next award winning project