Creative
It's why you're here in the first place. No matter what tactic your strategy ends up needing, the creative has to be integrated in every nuance of the overall plan.
The very essence of gathering information has changed dramatically over the past two decades, and so has the complexity of the creative suite.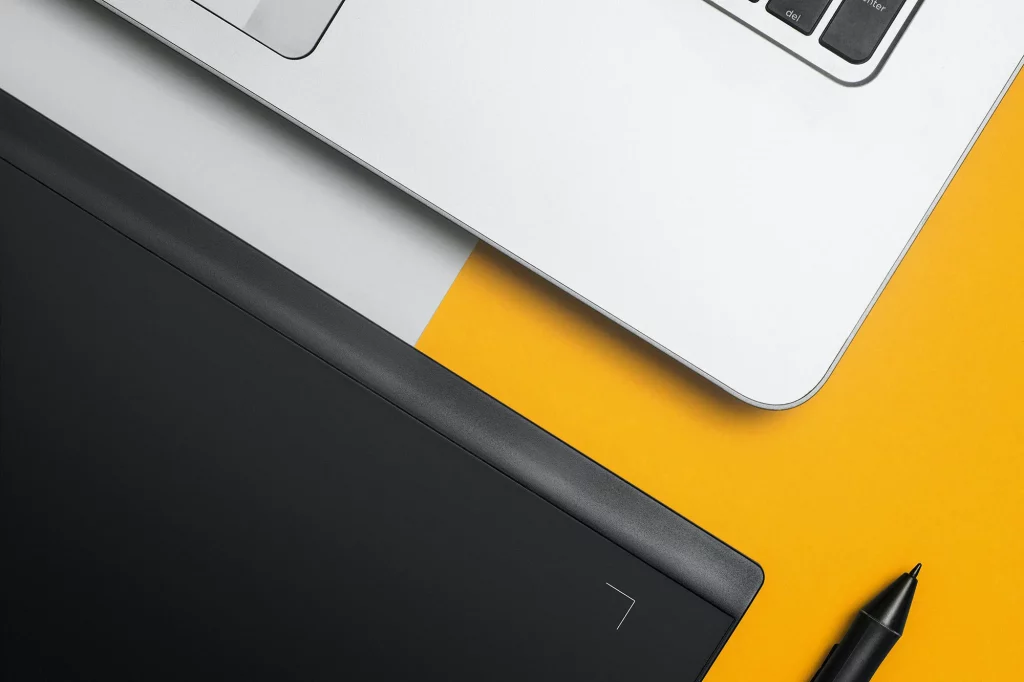 The veg in the soup? The toppings on the pizza? The water in the swimming pool.
The very options that you have at your fingertips to deliver your message to potential customers and clients is expansive and there is no one right answer in how to tell your story. Thankfully we have options.
DIGITAL CONTENT
Business is digital now. We're no longer writing things with pens on paper, but instead communicating through an abundance of devices. Digital media has changed the way we educate, entertain, publish and interact with one another. And the type of content you need changes per platform. We have all the in house expertise to feed the need.
GRAPHIC
DESIGN
Graphic designers are visual problem solvers. From logos to infographics to long documents, it's about taking complex information in its many forms and sculpting them so that your audience can easily digest your message in a compelling way that inspires or informs.
ILLUSTRATION
As the oldest and most versatile form of communication, illustration cuts through language barriers, able to hit subtle notes and nuances of storytelling impossible to capture through other media.
Whether your story is clear and precise or abstract and emotive, a custom illustration will adapt to each unique situation, twisting into expressions unreachable by more literal media, like Photography or Design.
PRINT PRODUCTION
Sometimes you still need to get your message out there through print. Posters, Magazines, brochures, business cards, trade show booths, and the sides of city buses are just some of the many traditional methods of communication that are not going away anytime soon.
VIDEO
Video production spans a wide range of services and you'll want an agency that has the resources and experience to create the content you need.
Video is one of the most powerful tools of a complete digital presence. Never has communicating your message through video been more important. It's a traditional medium. It has been around a long time and the communication value is proven. It has visuals, it has sound. Video remains the best way to form a personal connection and spark emotion with a potential customer.
Storyboards
Storyboards are a very powerful way for us to help you visualize how your video or animation will be executed. Our illustrators and video creatives work together to create an illustrated version of your planned video, shot by shot. It is a tool that helps guide edits or changes before we begin production of your project.
Animation
From explainer videos to brand reveals, you have many ways to incorporate animation into your marketing campaign. Animation's flexible style and endless creative possibilities allow you to visualize ideas and concepts that are difficult to illustrate with just words or traditional video. It can explain a complex idea or product in a simple and clear manner using graphics, text, and images
Photography
Before we take the lens caps off we will learn about your business or organization, about your brand and about who you are. When we start shooting, we will know how to properly represent you with images. Custom photography gives you ownership, it is yours. Not only to use on your website, but to share on social media, on banners, videos, packaging, and brochures.
---
Copywriting
The house eccentric. The copywriter compellingly writes your story clearly and concisely in a way that truly captures what you need to tell the world. Our writers all work in house. This means that they are on the ground floor when it comes to learning about who you are and what makes you passionate about what you do. They help you or your organization find your true voice.
PRESENTATION DEVELOPMENT
As a communications agency, at our core we know how to help you define your key messaging and turn it into an impactful presentation that entices your audience, key stakeholders, investors, and board.
Case Studies
Creative
We're here
for you.
WaterWerks has a long history of building long term relationships, both internally and externally.
From team members that have been with us for over a decade to clients that have trusted WaterWerks for even longer, we're proud of the work we've all accomplished together.
Ready to work with an Agency that cares about you as much as they do the project?
We're excited to see what we can build for you.
WaterWerks Agency96 LeMarchant RoadSt. John'sNLA1C 2H2 Canada